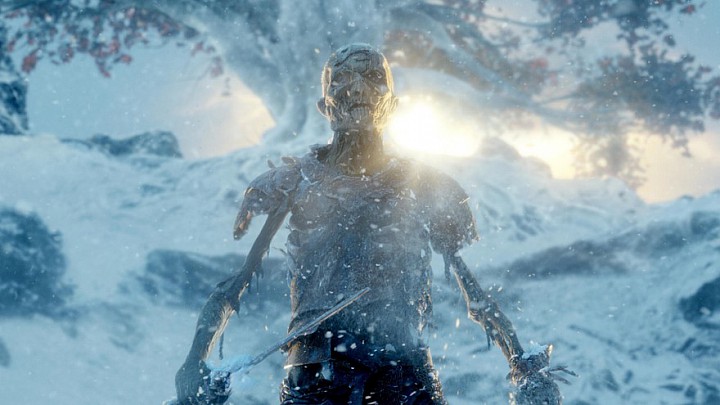 The Dow industrials is back within shouting distance of 18,000, in a week that's delivered gains of 1%-plus for major indexes. But it's been hard going. That's not surprising, as most are biding their time for earnings/"Game of Thrones"/Apple Watch preordering to kick off.
Peter Boockvar, chief market analyst at Lindsey Group, recapped yesterday's weirdness for CNBC. "You had this huge rally in the dollar, but the big caps stocks rallied, and the Russell and midcaps sold off. That's contra to the pattern we've been seeing. The intraday movements are ridiculous. Why did we rally 10 S&P points in the last hour? ... These moves are tough to explain, and I think this is just a lot of noise ahead of earnings, to be honest."
There's more noise this morning, with the dollar rallying again as stock futures graze in the red. Upbeat jobless claims and a rising view, post-Fed minutes, that a midyear rate hike isn't such a harebrained prospect are driving the buck.
Watch out for the Fed's Jeffrey Lacker this morning, says Ilya Spivak, currency strategist for Daily FX. "If his remarks hint at the serious probability of 'liftoff' at the June/July policy meetings, the greenback may extend yesterday's advance."
What that would do to stocks is anyone's guess. It's hard to get a real solid footing before J.P. Morgan, Wells Fargo, Goldman and others start rolling out results next week. If you've been on the edge of your seat about what's around the corner, Goldman Sachs analysts have offered up a few clues as to what months of oil weakness/volatility and dollar strength have been doing to companies. That's in our Call of the Day.
Our Chart of the Day talks about just what's keeping this market going. It sure ain't the millennials.
So much fun to be had in the waiting room.