One of the drivers of recently good data out of the US has been housing, so if it was to weaken it could be a sign that the recovery may soften.
That's the news that the market was digesting as new home sales plunged 13.4% to 394K in July compared to expectations of a 487K print. In June new home sales totaled 497K. It was the 12th largest miss in 15 years.
The immediate impact of the news was to drag down home builders, but also interesting was the reaction in the bond market where US 10-year prices rose and yields fell - a sign that some market participants believe the "Septaper" will not be put on ice.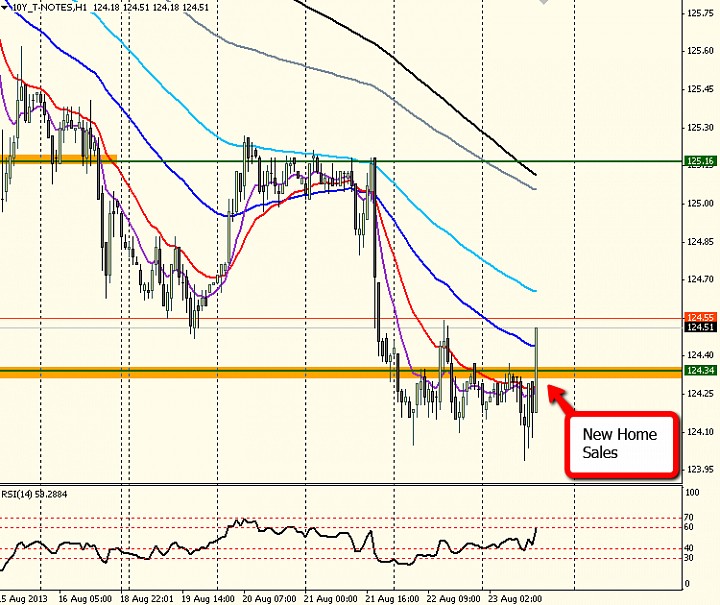 This could also be seen in the currency space where the USD was weaker against its major rivals in the immediate aftermath of the report.
The thing to keep in mind though was that existing home sales were stronger than expected earlier in the week, at 5.39 million vs an expected 5.15 million. So it looks like the home buyer market for existing homes is much stronger than those for new homes, an interesting wrinkle, but not necessarily a sign of doom ahead.
Nevertheless, being the last piece of data to be released this week, it will likely impact the rest of the day's trading and give some pushback against a September tapering timeline.
- Nick