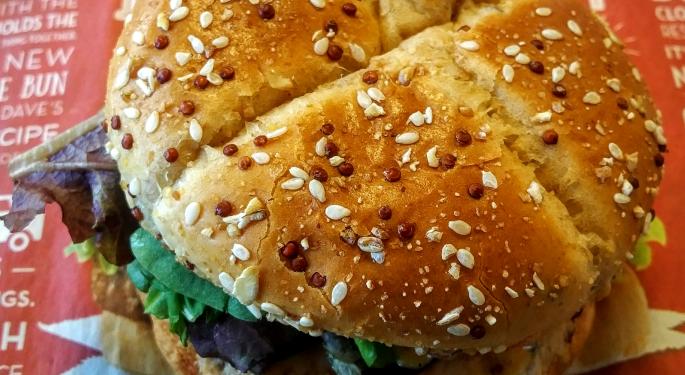 Argus' John Staszak believes Wendys Co WEN 1.41% has "revitalized its brand over the last three years by selling more than 800 company owned restaurants."
Staszak upgraded the rating on the company from Hold to Buy, with a price target of $15.
Store Sales
The analyst mentioned that by the end of 2016, franchisees would own 95 percent of all Wendy's restaurants, with only 5 percent being company-owned.
"The sale of these restaurants has boosted free cash flow as franchisees bear the brunt of capital expenditures," Staszak stated.
The sale proceeds have also provided the company resources for dividend increases and share buybacks.
Store Remodeling
Wendy's and its franchisees are now looking at a major restaurant remodeling program, with 30 percent of the restaurants already having been remodeled.
The analyst noted that the remodeled restaurants have been generating higher revenues on average, as compared to the older locations.
"The company is also working to strengthen its brand through new product launches and stepped-up marketing," Staszak went on to say.
Q3 Results
Wendy's reported robust Q3:16 results, with the revenue beating the consensus expectations and remodeled stores, share buybacks and unit expansion driving a positive earnings surprise.
The 2016 and 2017 EPS estimates have been raised from $0.38 to $0.42 and from $0.42 to $0.49, respectively.
At last check, Wendy's was up 1.49 percent at $12.95.
Image Credit: By Checkingfax (Own work) [CC BY-SA 3.0], via Wikimedia Commons
Date
Firm
Action
From
To
Nov 2016
Argus Research
Upgrades
Hold
Buy
Oct 2016
Citigroup
Maintains
Buy
Aug 2016
Goldman Sachs
Maintains
Buy
© 2016 Benzinga.com. Benzinga does not provide investment advice. All rights reserved.