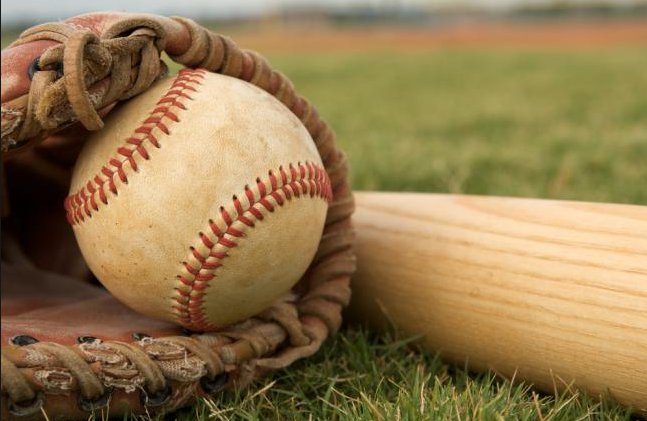 Baseball is back in the US. 
But there is a trend that could threaten the future of the MLB. The viewership is getting older. It seems like commissioner Bud Selig, who got a contract extension until this year (2014), has not been finding ways to interest the younger crowd. 
The charts below show the trend in MLB viewership, and a comparison to other majors sports in the US.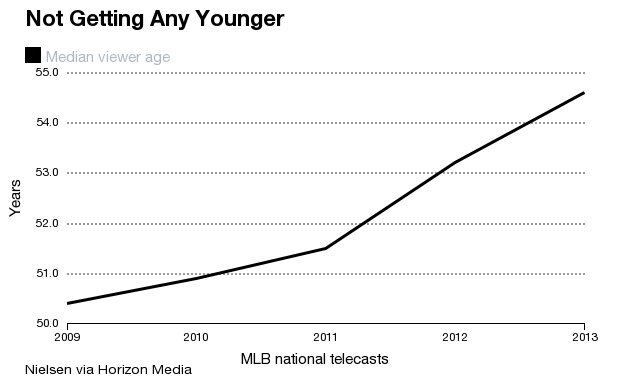 (source: 
http://images.bwbx.io/cms/2014-03-31/NotGettingAnyYounger2.png
)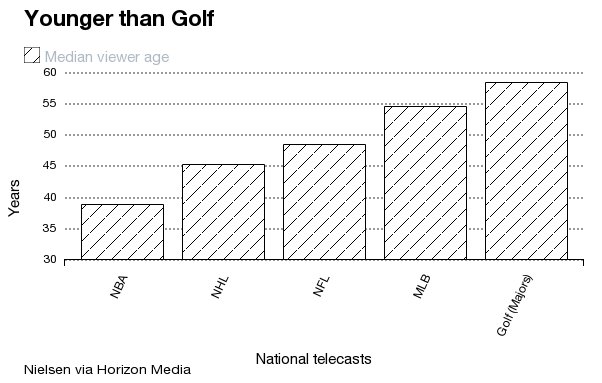 (source: 
http://images.bwbx.io/cms/2014-03-31/Youngerthangolf.png
)

You might also be interested in NYTimes take on this phenomenon: Why do Boomers Love Baseball?

Bleacher Report also has a nice list of Bud Seligs unpopular decisions that may be limiting the appeal of baseball as an entertainment product: Ranking the 7 Weakest Calls of Bud Selig's Career as MLB Commish
This is not necessarily an issue because older people tend to have more money to spend. 
But if the younger non-fans don't convert into fans of baseball when they get older, then the sport will have a problem. As the NBA thinks expansion oversees, the MLB still needs to secure its domestic demand.