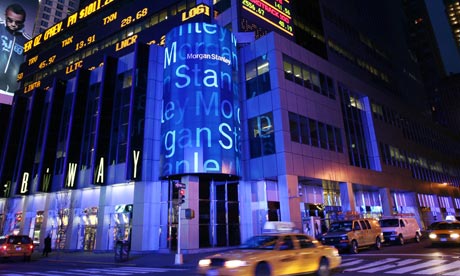 Morgan Stanley (NYSE: MS) was fined $5 million by the Financial Industry Regulatory Authority, FINRA, for sales practices of 83 initial public offerings to individual investors.  Morgan Stanley failed to distinguish between indications of interest and conditional offers when soliciting for IPOs whose registration statements had not yet become effective.  FINRA said that MS sales staff used the terms interchangeably and the compliance division failed to monitor what was going on.
Brokers are supposed to measure client interest in an IPO by gathering indications of interest, which is done pre-registration.  Indications of interest have to be reconfirmed before becoming binding.  Conditional Offers are taken after registration is complete but can be binding if the order criteria are met and the order is not cancelled.
In a statement from FINRA's chief of enforcement, Brad Bennett said, "Customers must understand when they are entering a contract to buy shares in an IPO. There must not be ambiguity regarding the customer's obligations given the significant legal differences between an indication of interest and a conditional offer to buy."
FINRA said that confusion was the result of different policies at Morgan Stanley and Citigroup. Citigroup sold most of its brokerage division, Smith Barney, in 2009 to Morgan Stanley in a joint venture.  Morgan Stanley neither admitted to nor denied the charges.  It also agreed to a censure by FINRA.  This is an important censure because since the merger Morgan Stanley has been the world's largest underwriter of IPOs by fees.  It was the top issuer of global IPOs from February 2012 to May 2013, which is the time period the fine covers.  
However the fine seems tiny when you consider the main two IPOs cited by FINRA were Facebook's May 2012 offering and Yelp's March 2012 offering.  For Facebook's IPO the underwriters split about $176 million in fees in which Morgan Stanley handled about 39% of the shares.  Yelp's March 2012 IPO raised $107 million in fees.