With the slump in crude prices set to persist thanks to a combination of geopolitical wrangling, supply, and an impending lack of storage, oil producers are feeling the squeeze. More broadly, commodities have been weak across the board and to let Goldman tell it, history suggests a rebound could be a long way out. The following graphics illustrate commodity dependency by country.
Here's who depends on oil....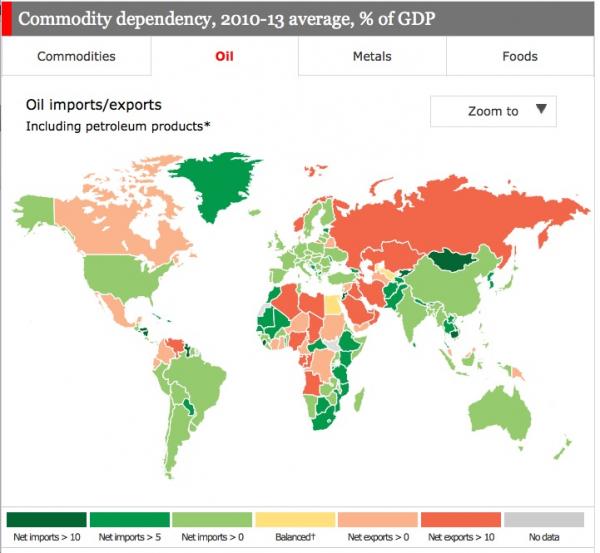 ...and on metals…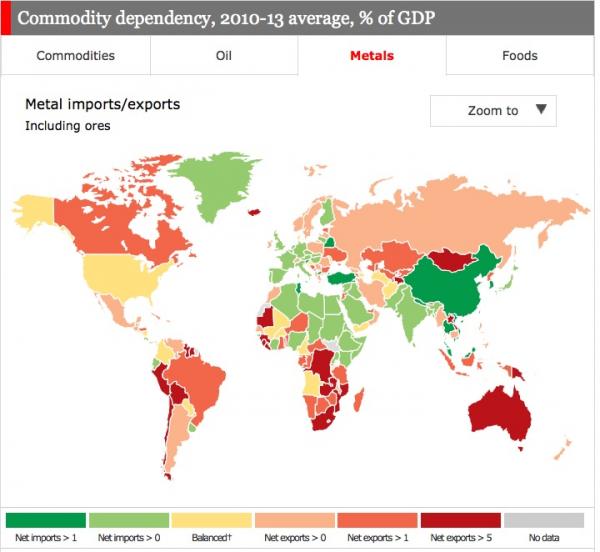 ...and on commodities more generally…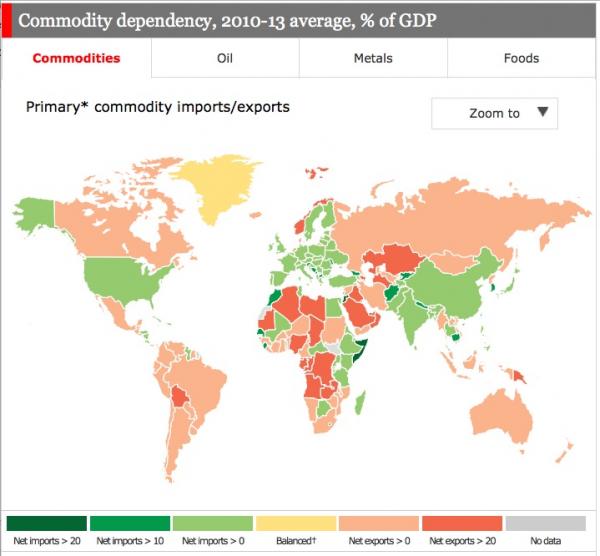 ...and slumping prices…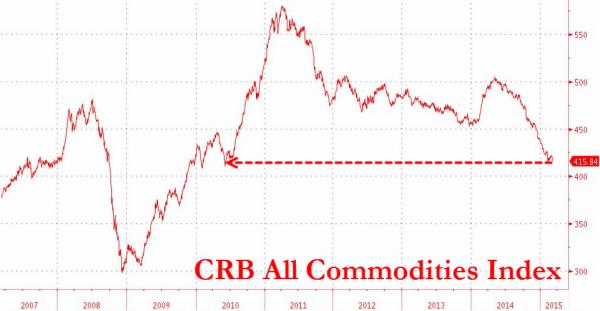 ...may persist for quite some time…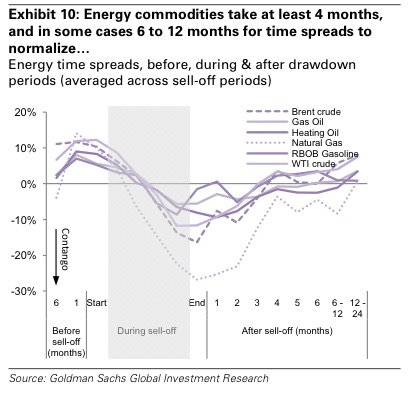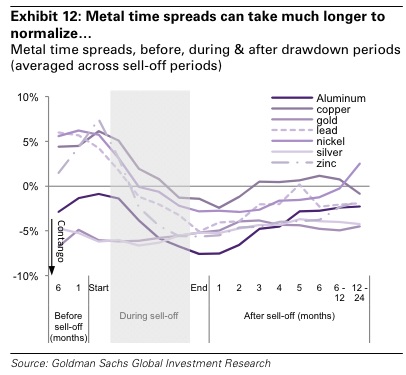 Via Goldman:
For oil we believe that fundamental adjustment still has some way to go. In the short-term, we expect US inventories will continue to build at a rapid pace and OECD inventories to also start to build over the coming months. Later in 2015H2 we expect this trend to gradually reverse as the market reaches a new normal. For copper, we are more bearish and expect that visible inventories will continue to grow, weighing on prices over 2015-16. On net, our forecasts point to negative total returns for S&P GSCI for the next six months, before prices start to recover and roll yields.
*  *  *
Maps: For interactive versions from The Economist click here.