* Japan PM Abe: weaker yen can burden households, small firms
* Key support for dollar/yen seen near 108.00 yen (Updates prices, adds comments)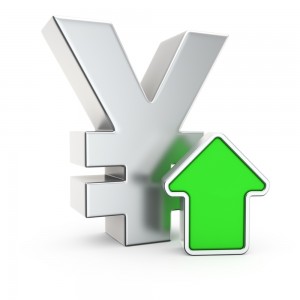 SINGAPORE, Oct 7 (Reuters) - The dollar slipped versus the yen on Tuesday, reversing its earlier gains after Japanese Prime Minister Shinzo Abe reflected upon the demerits of a weaker yen on the economy.
The yen turned up after Abe, speaking in parliament, said that a weaker yen burdens households and small firms by increasing fuel prices.
A weaker yen has both benefits and costs as it will help exporters while hurting importers of raw materials, Abe told the parliament, where some lawmakers criticised the prime minister's policy as hurting households.
Since coming to power in December 2012, Abe has overseen massive fiscal and monetary stimulus policies to revive a stagnanteconomy - which has led to a sharp weakening of the yen.
The dollar slipped 0.2 percent to 108.62 yen, down from an intraday high of 109.25 yen and pulling away from a six-year high of 110.09 yen set last Wednesday ahead of Friday's robust U.S. jobs data.
A key for the dollar's near-term outlook against the yen is whether it can hold support at levels near 108.00 yen, said a trader for a Japanese bank in Singapore.
"I think everyone is mindful of the fact that the tone of comments from (Japanese) government officials has started to change," the trader said.
"Recently, you are starting to see more comments saying that the yen's weakness has negative aspects as well as positive aspects."
The dollar now looks susceptible to a pull-back against the yen and a pause from its recent rally, especially after the greenback's post-U.S. jobs data rise stopped short of the 110-yen level, the trader added.
The Bank of Japan stood pat on policy on Tuesday as widely expected. It maintained its massive asset buying programme but offered a bleaker view on factory output, following signs that the world's third-largest economy was hit harder than expected by a sales tax increase in April.
The yen also rose versus the euro, which slid 0.4 percent to around 137.09 yen.
The euro slipped 0.3 percent against the dollar to $1.2621 , giving back some of the gains it made on Monday when the euro rose 1.1 percent. The euro has pulled up from a two-year low of $1.2500 set on Friday.
The Australian dollar briefly sagged earlier after the Reserve Bank of Australia said the currency remains high by historical standards.
The RBA kept interest rates unchanged at a record low of 2.5 percent, as had been widely expected, and said it was prudent to have a period of stability for interest rates.
The Aussie dollar touched an intraday low of $0.8727 after the RBA's post-meeting statement. It later erased its losses and was last up 0.1 percent on the day at $0.8774. 
http://www.reuters.com/article/2014/10/07/markets-forex-idUS...