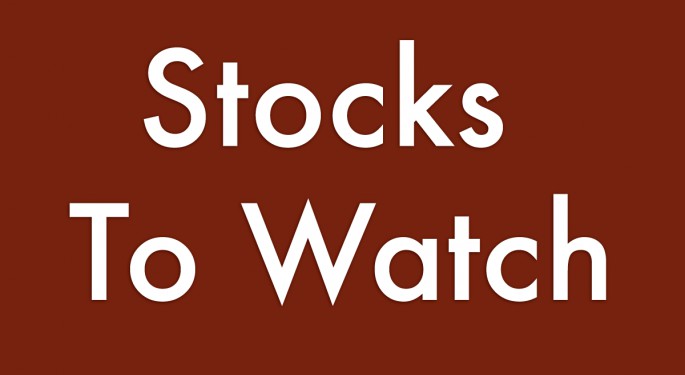 Some of the stocks that may grab investor focus today are:
Find out what's going on in today's market and bring any questions you have to Benzinga's PreMarket Prep.
Dynavax Technologies Corporation DVAX shares tumbled over 31 percent over Friday trading, after the FDA cancelled its upcoming ADCOM meeting, where it would decide if the company's Heplisav drug would be approved or not. Dynavax shares dipped 31.56 percent to close at $10.91 on Friday.
Analysts are expecting Dave & Buster's Entertainment, Inc. PLAY to have earned $0.44 per share on revenue of $243.36 million in the latest quarter. Dave & Buster's will release earnings after the closing bell. Dave & Buster's shares gained 0.78 percent to close at $46.60 on Friday.
© 2016 Benzinga.com. Benzinga does not provide investment advice. All rights reserved.