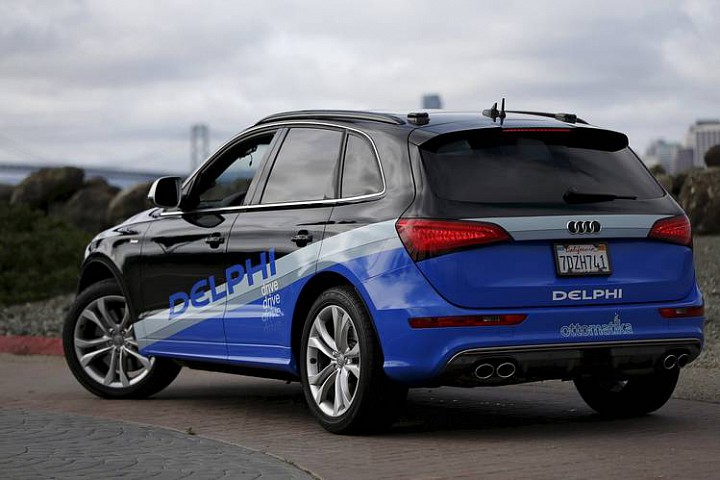 The two hope the development partnership will produce off-the-shelf systems for everything from small cars to sport utilities and pickup trucks—and help them carve out a central role in the race to supply technology for driverless vehicles. The tie-up, to be disclosed on Tuesday, comes as big auto makers and tech companies are moving independently on autonomous-vehicle developments.
Delphi, a former General Motors Co. GM 0.13 % spinoff, and Mobileye, of Jerusalem, now supply auto makers with the sensors and software that are the building blocks of autonomous-vehicle development programs. Shares of both have struggled recently as car sales plateau and customers put pieces in place to eventually develop their own gear.
Delphi shares are off 6% and Mobileye's are down 11%, both in the last 52 weeks. The S&P 500 index is up 15% during the same period.
While auto makers generally have turned over more of the work of making components to suppliers, autonomous-vehicle technology is one area they aim to maintain control through in-house expertise. GM earlier this year acquired autonomous-vehicle developer Cruise Automation Inc. to...
More