Following the weakness in Friday's afternoon (China) session, tonight's open is decidedly shaky as Shanghai Composite open down over 2% and CSI-300 (China's S&P 500) is now down over 5%. This follows a year-over-year drop in China Industrial profits (-0.3%), the first since March as the small bounce in April and May is now done. Commodities are lower and silver saw a minor flash-crash shortlty after China opened.
*SHANGHAI COMPOSITE FALLS 2.4% AT OPEN
*CHINA JUNE INDUSTRIAL COMPANIES' PROFIT FALLS 0.3% Y/Y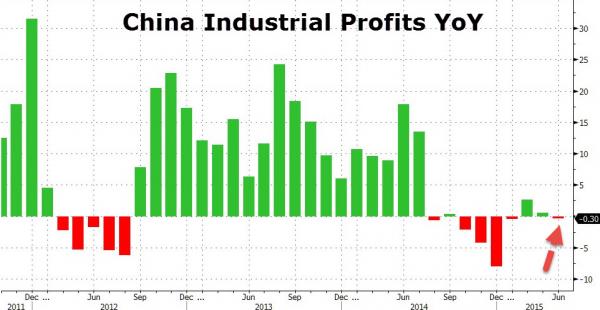 Silver saw a mini flash crash...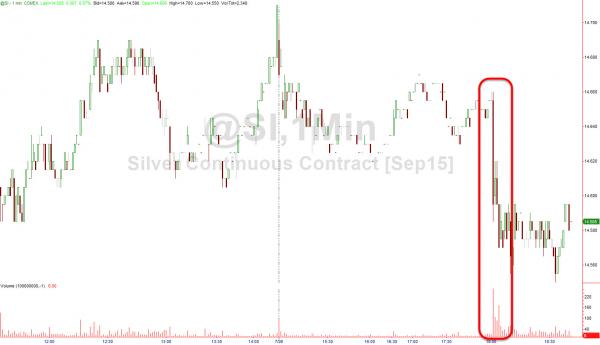 But PMs are bouncing back now...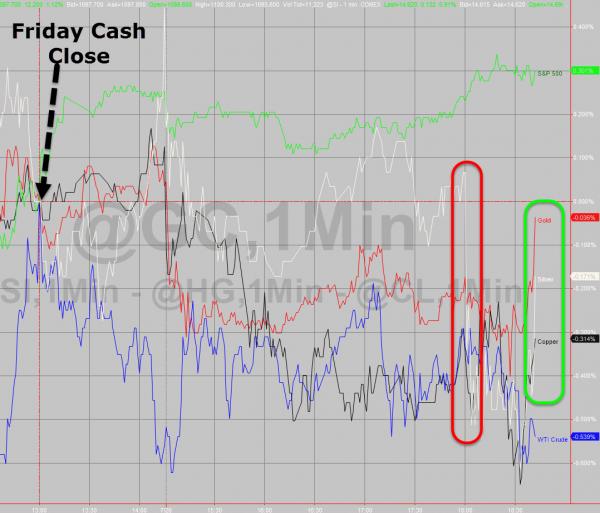 Charts: Bloomberg