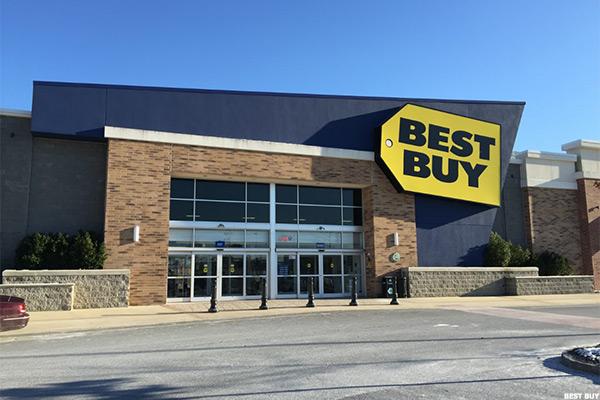 Editor's Note: This article was originally published on Real Money at 10:15 a.m. on May 24.
Shares of Best Buy (BBY) fell as much as 8.7% in morning trading Tuesday as shareholders reacted to news that the consumer electronics giant is losing its chief financial and chief administrative officer, Sharon McCollam.
McCollam's looming departure raises new concerns among analysts, outweighing a substantial earnings beat for the electronics retailer before the opening bell, in which earnings per share of 44 cents...
More