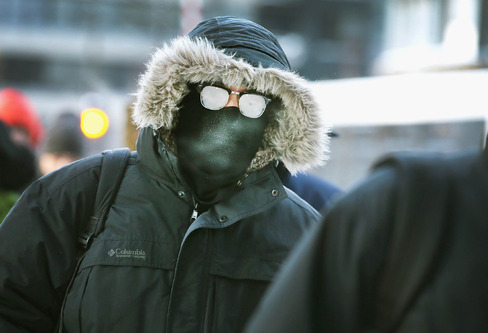 The average price for natural gas in the U.S. this year is now the lowest since Bill Clinton was president. And a forecast for a warm winter ahead means there's no end in sight to the slump.
Futures tumbled below $2 per million British thermal units Tuesday amid mild weather and surging output from shale basins. Supplies on the Gulf Coast, the biggest onshore producing region, are already breaking records, and U.S. inventories are poised to reach unprecedented levels before winter temperatures boost demand.
That means traders betting on higher prices had better hope for bone-chilling cold in the months ahead. If meteorologists' predictions of a warmer-than-normal winter are correct, a stockpile glut to the five-year average will persist into next year. A similar scenario in 2012 sent gas prices to decade lows.
"If we do end up with a much warmer-than-normal winter, the bullish scenario for prices would be pushed out to 2017," Sabine Schels, a commodity strategist at Bank of America Corp. in London, said by phone. "Even under normal weather conditions, the market would still be very well supplied."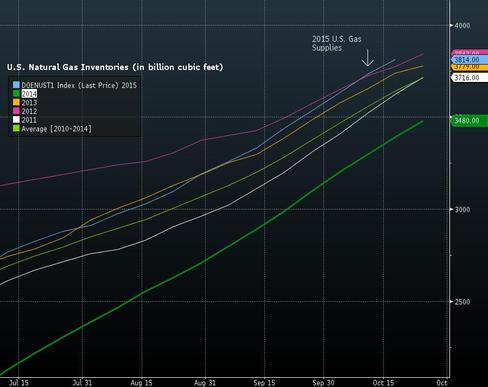 Natural gas for November delivery, which expires Wednesday, was at $2.092 per million Btu on the New York Mercantile Exchange at 12:45 p.m. Tokyo time. Prices slumped as low as $1.948 in intraday trading Tuesday, the weakest since April 2012. The...
More