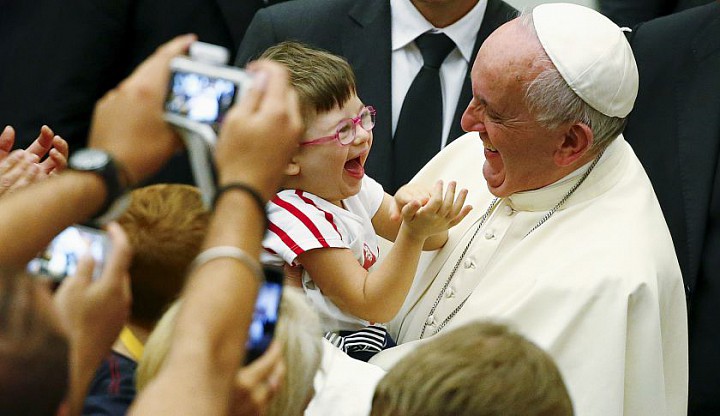 Despite his love-hate relationship with technology, the Pope will benefit from a host of new technologies while in the U.S.
Technology may not be the Pope's favorite topic, but the industry is playing a key role in his upcoming visit to the U.S.
Pope Francis, who has been called the most progressive pope in decades, has a well-documented love-hate relationship with technology. After former Pope Benedict XVI stepped down in 2013, it took then-Cardinal Jorge Bergoglio an extra day to receive word because he didn't use e-mail. He has called himself a "dinosaur" when it comes to technology and has no interest in watching television or learning how to use computers. His Twitter account, while active, is manned by staffers.
Despite that, the tech world swirls around Pope Francis. And when he's in the U.S. this week, it'll be swirling more than ever.
According to some estimates, over 1.5 million people will take to the streets of Philadelphia later this week to see the Pope. Many in attendance will be holding up their smartphones and tablets, hoping to snap a photo of the leader of the Roman Catholic Church. Expecting significant demand for their networks, Verizon VZ -1.52% and AT&T T -1.26% , the two largest carriers in the U.S., announced last month that they have invested $24 million and $23 million, respectively, to enhance network infrastructure in the area to ensure spectators have cellphone service while Pope Francis is in town.
According to a report last week from CBS Philly AT&T has erected 15...
More