The USD/JPY has been consolidating since it fell sharply to almost 116 in August. 2 Months later, this consolidation price action has formed a common support around 118.50-118.60. 

USD/JPY 4H Chart 10/15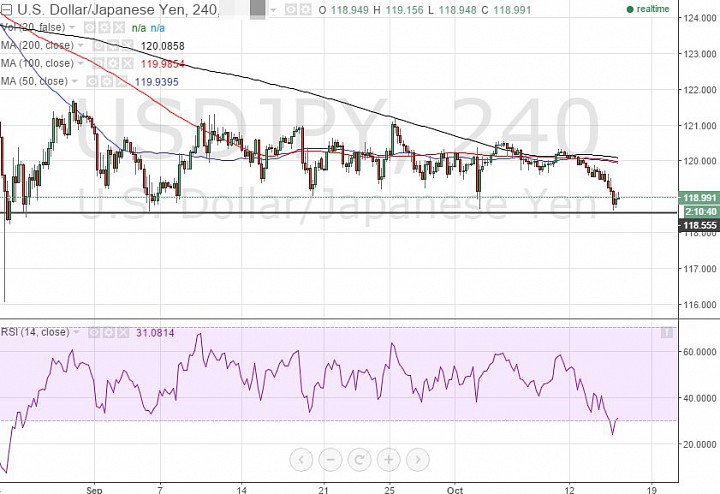 (click to enlarge)
The dip today came alongside a couple of disappointing economic data releases. 
1) Retail sales grow only 1% in September; forecast was around 2% and the August reading was 3%. The core reading was -0.3% in September.
2) Producer Price Index (PPI) fell at -0.5% in September; forecast was -0.2% and the August reading was 0.0%. 

Now, the market was already sliding ahead of the release. So do you think the release is bad enough to send USD/JPY into another round of bearish correction. What would your bearish target be in this scenario? 116? 

I admit, its tricky here. There is so much downside risk to retest the lows around 116. Since there is a correlation between USD/JPY and the S&P500, and I am bearish on the S&P500 in the short/medium-term, I would easily be convinced of further bearish in USD/JPY if price DOES break below 118.50. 

However, the technical picture suggests it might be worth a small position short-term attempt to buy around 118.55. With a viable non-bullish target around 120, a buy here (118.55) has a good reward to risk profile, if we put our top somewhere between 118 and 118.50.