Rapid7 provides security data and analytic software solutions and services to collect, contextualize, and analyze the security data. The company's stock price grew up 4% today. 
<!== INSTRUMENT %% %120% ==!>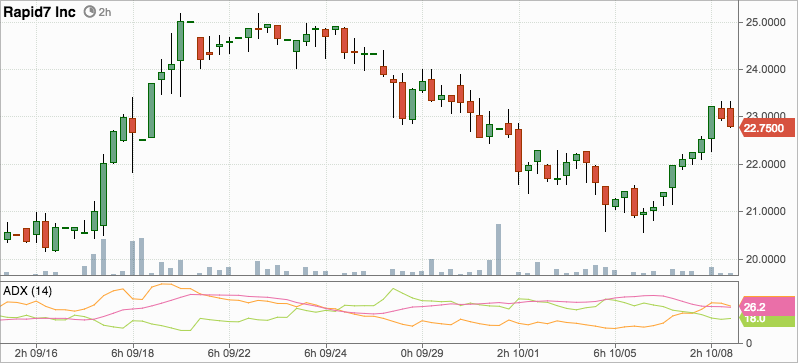 Let's as usual check the operating metrics and, hence, understand some issues of the company's business model.
Number of clients and average revenue per account. Number of clients is growing, 3-y CAGR is around 18%. I cannot say that's the highest customer base growth, but it is still quite impressive. Rapid7 product is really complex, therefore it requires lots of money from the clients. ARPA has a multidirectional trend: it grew up in 2013, but fell down in 2014. 3-y CAGR is less than 1%. I think that the company will have a stable ARPA for the next several years with insignificant changes;
Customer acquisition cost and marketing expenses. The company increased its marketing expenses significantly in 2014, however the customer acquisition cost dropped down. CAC was around $66K as of December 2013 and around $49K as of December 2014. I suppose that that this changes were rather exception than the trend. The company has already spent more $27.6M on marketing during the first half of 2015. As of June 2015 the company worked with 4,150 clients. CAC for the first half of the year came back to around $66K.
Product development costs. Research and development costs are growing 13% each year. During the first half of the year, the company increased research and development costs by around 17%. I think that the company will have a higher growth for product development over the next several years.
The company has a big issue with marginality. However, if it keeps the same level of customer base growth over the next three years it will possibly reach the cash-positive level. I think that it is too risky to buy this stock at the moment, but I think that Rapid7 has a great potential.