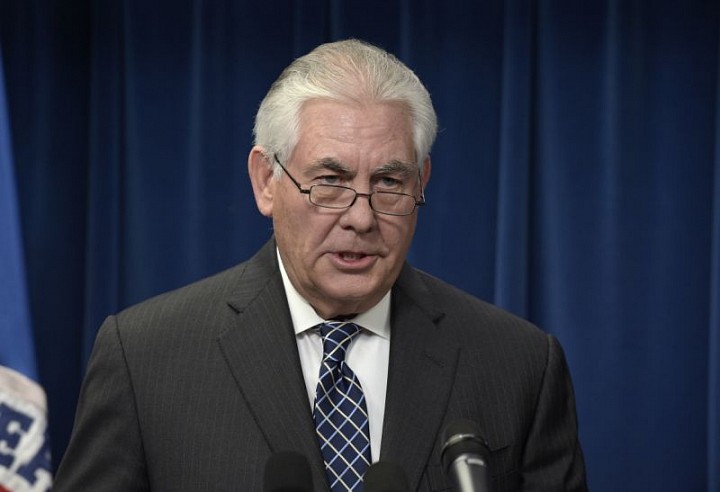 NEW YORK (AP) — "Wayne Tracker" cannot be forced to testify under oath. He does not exist.
But the man who used the "Tracker" alias, Secretary of State Rex Tillerson, can be deposed — and is increasingly expected to be — as New York Attorney General Eric Schneiderman expands his sweeping probe into whether Tillerson's former employer, ExxonMobil, misled investors about the impact of climate change.
Schneiderman's office considers the nation's chief diplomat a central figure in a case that pits the ambitious Democrat against a Texas energy giant and has divided attorneys general nationwide. Republican state prosecutors from South Carolina to Utah, like Exxon's high-profile legal team, accuse the New York attorney general of abusing the power of his office to score political points with his liberal base on a politically explosive issue.
Schneiderman may have only just begun to use the power of his office, however, in an investigation that has already spanned roughly 18 months and forced Exxon to release roughly 3 million internal documents. It remains unclear whether he will ultimately force Tillerson to answer questions under oath, but he told The Associated Press he has the legal authority to depose the secretary of state, who served as Exxon's CEO until joining the Trump administration.
"We haven't gotten to the point where that's necessary, but yeah, we have the legal...
More