Markets typically don't peak when the investor base is bearish. No other sign exists that the market is too bearish for a market peak than the traders sentiment on the SPDR S&P 500 Trust (SPY). The StockTwits sentiment level on the SPY is an incredible 64% bearish.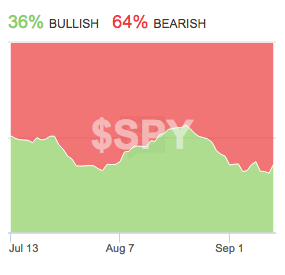 Show me a market at the top with over 80% of the traders bullish and the top could form. In reality, the market hasn't gained much in the last couple of years.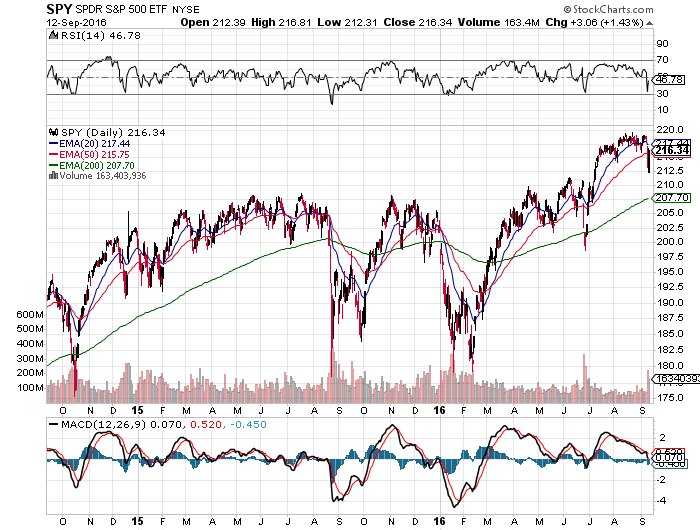 As an interesting note, the PowerShares Nasdaq-100 Trust (QQQ) has a similar bearish tone, but the number sits at only 57%. The numbers possibly highlight how the utility/telecom stocks in the S&P 500 are the stocks that are really expensive. The typical Nasdaq stock isn't that expensive, especially where growth opportunities still exist. 
Disclosure: No position