A recent poll has revealed that as much as a third of the Russian population feels that the United States is an "unfriendly" state. Given that the two countries share a history of rivalry and competitiveness, it should come as no surprise that the general Russian public sentiment towards America is less than flattering; however, the survey, in fact, reveals that there has been a significant decline in the Russian opinion regarding the United States in recent years.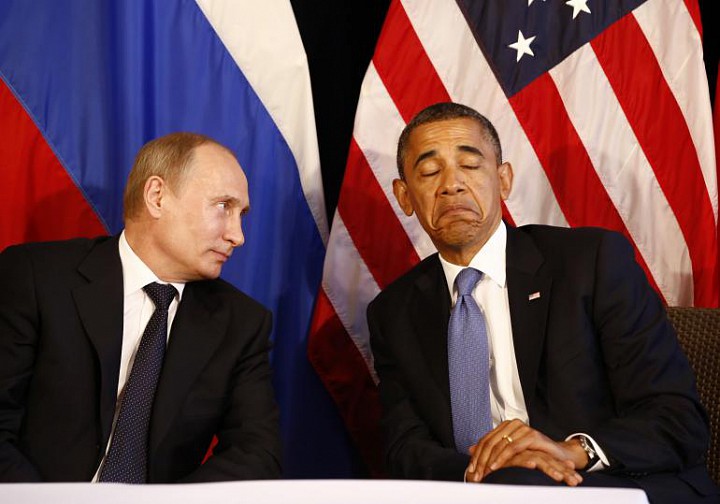 The poll was conducted by the Russian Public Opinion Research Center, also referred to as VTsIOM. Founded in the year 1987, VTsIOM is Russia's oldest polling agency in the post-Soviet era. The agency leads the way for sociological research and trend mapping in modern Russia, and is, as such, considered to be a reliable source of information and knowledge on patterns and developments in the state.
As part of the survey, 1600 Russians were interviewed between July 25th and 26th, 2015. The survey was carried out in 130 towns and cities across 46 regions of Russia. As per the official details shared regarding the poll, it is understood that the statistical error margin is estimated at less than 3.5 percent.
Poll Unearths Unfavorable Impressions
The information unveiled by the poll makes for bleak copy, with as many as a third of the Russian population sharing the opinion that the United States is an unfriendly country.
4 percent of the Russian people believe that the US is an aggressive state. The same percentage of people has also shared the opinion that they think of the United States as "enemy number one". America is believed to be a power-hungry country looking to establish a global hegemony by 2 percent of the Russian population. The idea that the United States is actively pursuing an anti-Russian agenda is also shared by 2 percent of the respondents. The poll has also revealed that 2 percent of the people interviewed think of the US government's policies as provocative.
Change In Trends Over 25 Years
While common perception regarding Russian-US relations might lead one to believe that these statistics and responses are unsurprising, they are, in fact, new news.
Today, as much as 59 percent of the Russian population is of the opinion that the American government is an antagonistic entity. This revelation draws a stark comparison to a similar poll 25 years back, wherein only 2 percent of the...
More