Despite Mark Zandi's promises that all is well in the US economy, ADP had dropped (and missed) two months in a row prior to today's print but a very small rise and beat this month (213k vs 205k expected and 205k previous) shows some stability. Of note is that this print is no better than the average ADP job change over the last four years. On the bright side small businesses add the most jobs while medium-sized businesses added the least. Of potential note to this somewhat 'meh' jobs data, yesterday's Consumer Confidence data showed a disappointing plunge in Jobs-Plentiful vs Jobs-Not-Plentiful which suggests Friday's all-important payrolls print may not be as exuberant as expected.
Small rise and beat shows escape velocity still a long way off...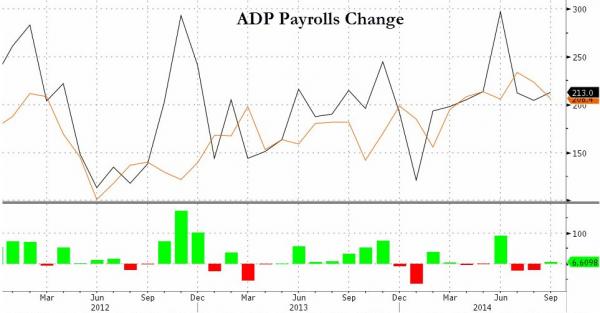 An alternative perspective...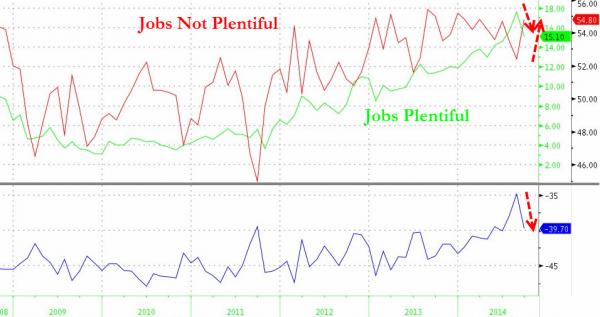 Charts: Bloomberg