Yesterday, the big question coming into today's session was what market participants were going to do following the sharp positive reversal to risk sentiment. Well, today's action showed a continuation of the positive tone.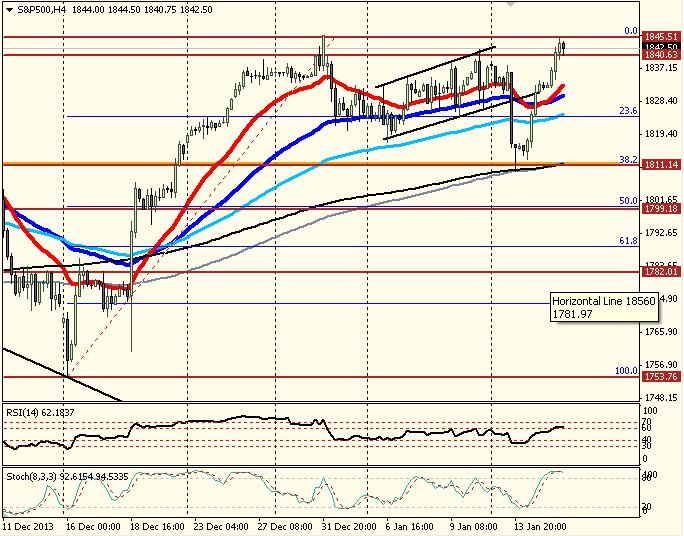 Looking at the
S&P500
we see that the key index was able to push above the 1840 level and hold there, pretty much negating the poor start to the week. Can bulls take the index higher during the rest of the week? That will be key to how the rest of the financial markets behave, and I am generally of the mind that US equities are poised to make further gains.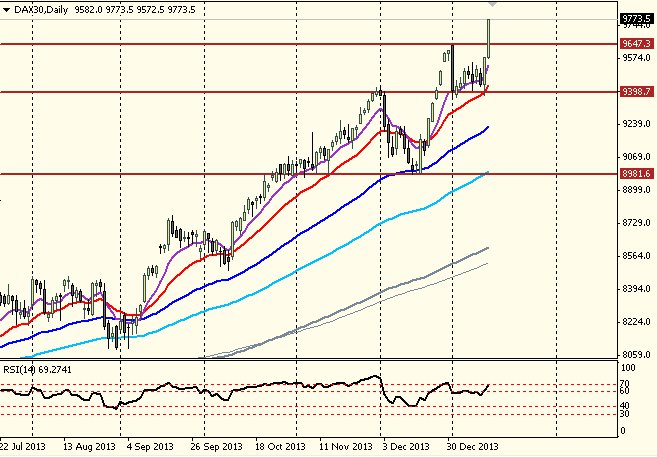 While I looked at the Nikkei the last two market overview posts, let's have a look today at the
German DAX30
, which is a good gauge for the European market. The positive mood started yesterday here, but as we can see the index has not let up, pushing to fresh record highs - another positive sign for risk.
In Forex, USD Gains on EUR, GBP, JPY, AUD: The mood in currency markets was generally one of USD strength, as the USD/JPY followed up on yesterday's gains with some further gains (see my analysis from today of the USD/JPY and CAD/JPY) while the EUR/USD and GBP/USD pushed lower. Positive manufacturing and producer inflation data have the taper-on camp back firmly in control in seems.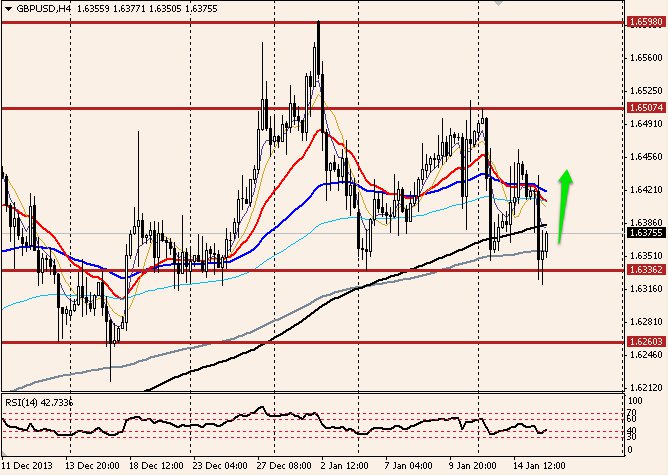 I want to look at the
GBP/USD
in some more detail as it touched an interesting level at 1.6335, which had acted as support earlier in the month, and I am curious to see if the Pound can manage to bounce from here despite the USD strong tone today. Will it be able to break the recent negative tone, and push back into the 1.6450 range?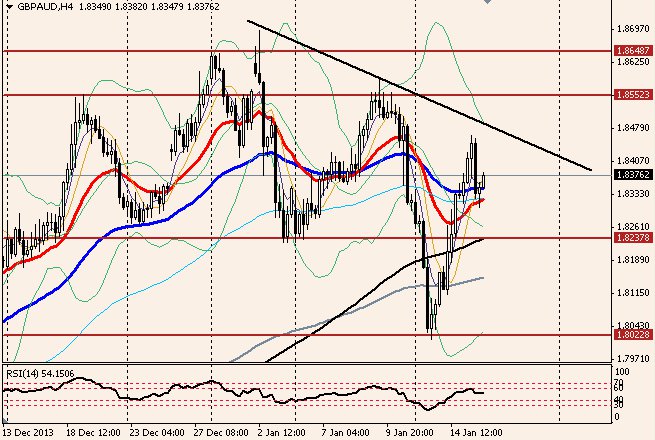 If the GBP does manage to be strong, we should also look at the
GBP/AUD
as it is in an interesting place after failing to follow through following what looked like a break of a H&S neckline. While there is a downward sloping resistance trendline, a weak Australian jobs report due in the upcoming Asian session could wound the Aussie and sent it back towards the 1.8550 area.