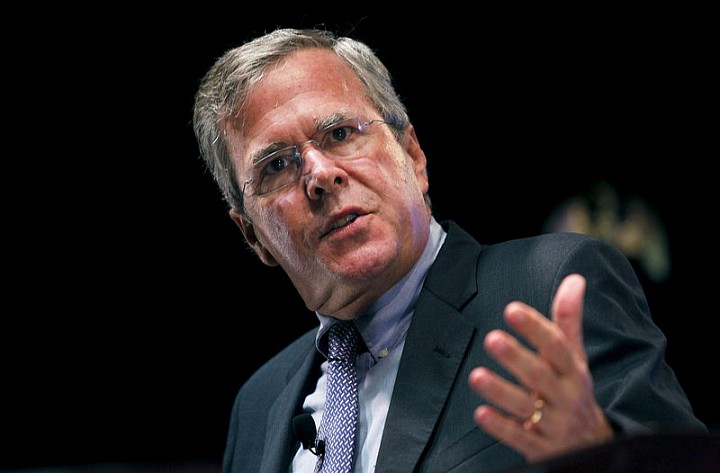 WASHINGTON (Reuters) - Republican presidential candidate Jeb Bush will vow on Tuesday to pursue an aggressive strategy against Islamic State militants if elected, in a speech in which he will also seek to blame Democrat Hillary Clinton for some of the unrest in Iraq.
Bush is to deliver a 9 p.m. EDT foreign policy speech at the Ronald Reagan presidential library in Simi Valley, Calif., where the next debate will take place on Sept. 16 among candidates for the 2016 Republican presidential nomination.
Excerpts of the speech released by his campaign show that Bush will call Islamic State "the focus of evil in the world today" and say that, if elected in November...
More