This week, we had a slew of central bank event risks followed by the US NFP on Friday.
Markets were relatively quiet until Thursday, especially after the ECB policy statement.
EUR/USD
rallied to a new high on the year and is looking to continue a bullish trend that began in June 2013, but has been stalling since Q4 of 2013. It ends the week being challenged by the 1.39 handle and a rising channel resistance - the channel that started in February.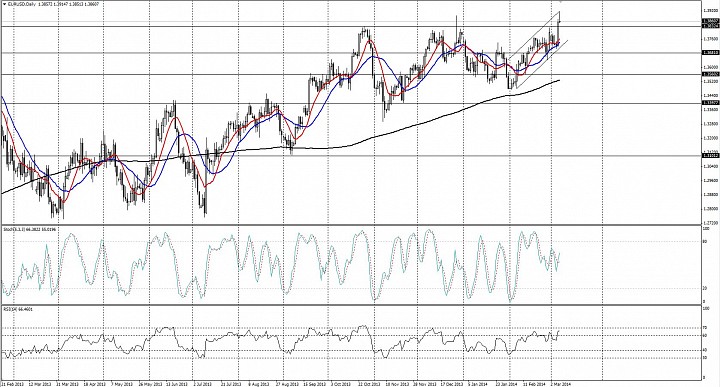 (EUR/USD daily chart)

GBP/USD was uniquely quiet. It made a new high on the week to end it, but its very near where it started  the week. The weekly range was only about 140 pips. The overall trend however remains bullish.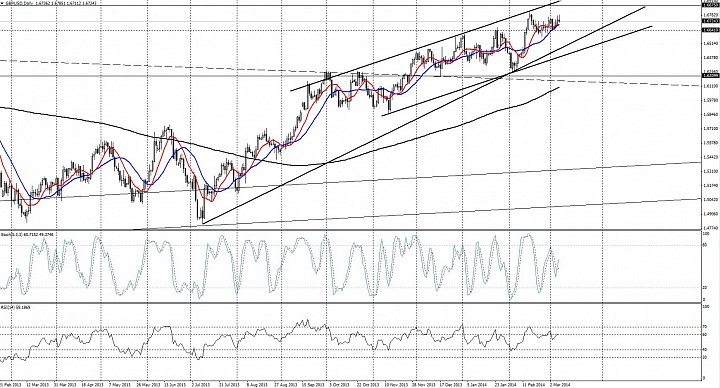 (GBP/USD daily chart)

USD/JPY broke a couple of key resistance factors to end the week, spurred by the better than expected NFP on Friday. It looks poised to challenge the 2014 and Dec 2013 highs.

AUD/USD
looks like it is rounded out a bottom. Some might see a tilted inverse head and shoulders. The main point is that it broke above 0.9085, the consolidation resistance and 2014 high until this week. As you can see, another falling resistance lies just above, and could coincide with the the 0.9170 resistance pivot.
After starting the week with a new high on the year to 1355,
XAU/USD (gold)
stalled the rest of the week, and looks like it might be forming a double top. Still there is a rising channel that needs to be broken before gold shows a bearish technical outlook. The 1355 resistance will be very important because breaking it would be breaking a falling resistance going back to May 2013.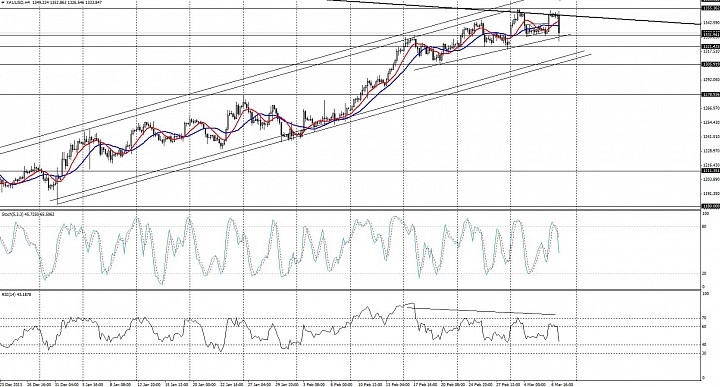 (AUD/USD daily chart)

USD/CAD dipped after the BoC meeting. However, the positive NFP data gave it a boost on Friday and it rallied back above the week's, though it is being challenged by a declining resistance.