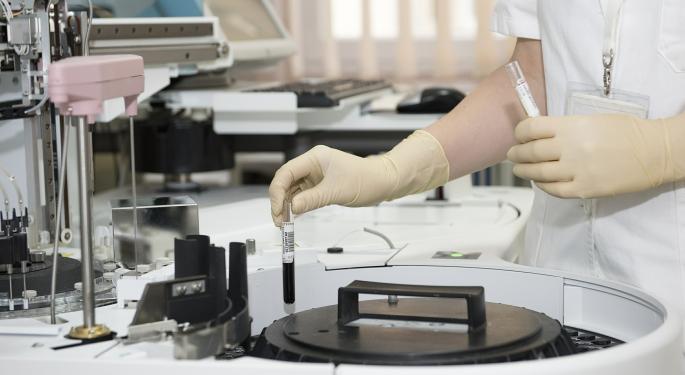 Shares of Chiasma Inc CHMA 60.28% plunged more than 60 percent Monday morning after the company provided an update regarding its New Drug Application for Mycapssa capsules.
Chiasma is a biopharmaceutical company that focuses on treating patients with rare and serious chronic diseases. Its investigational drug, Mycapssa, is intended for the maintenance therapy of adult patients with acromegaly.
Shares of Chiasma fell last Thursday after The Street's biotechnology expert Adam Feuerstein suggested the U.S. Food and Drug Administration would not approve the company's therapy ahead of a key decision on Friday.
Related Link: Chiasma Plunges; Feuerstein Source Says FDA Will Reject Co.'s Therapy Capsules
Feuerstein's thesis proved to be correct as Chiasma confirmed in its press release that the FDA advised the company that it did not believe its application provided substantial evidence of efficacy to warrant approval. The government agency also told the company it will need to conduct another clinical trial to overcome the deficiency.
The FDA also said that certain deficiencies were conveyed to a supplier during a recent site inspection.
"We are surprised, disappointed and respectfully disagree with the FDA's decision," said Mark Leuchtenberger, president and chief executive officer of Chiasma. "The FDA has encouraged us to request an End of Review meeting with the Agency to discuss the path forward, and we will do so.
He added, "We continue to believe in the potential for Mycapssa to help many patients with this orphan disease, and we intend to work diligently on their behalf to obtain U.S. approval. In the meantime, we are proceeding with our recently initiated MPOWERED™ Phase 3 trial comparing the safety and efficacy of Mycapssa to monthly somatostatin analog injections to support a potential Marketing Authorization Application (MAA) with the European Medicines Agency (EMA)."
Read more: http://www.benzinga.com/news/16/04/7851081/chiasma-plunges-60-following-fda-review-ceo-surprised-disappointed-and-respectful#ixzz46CFt8s3e