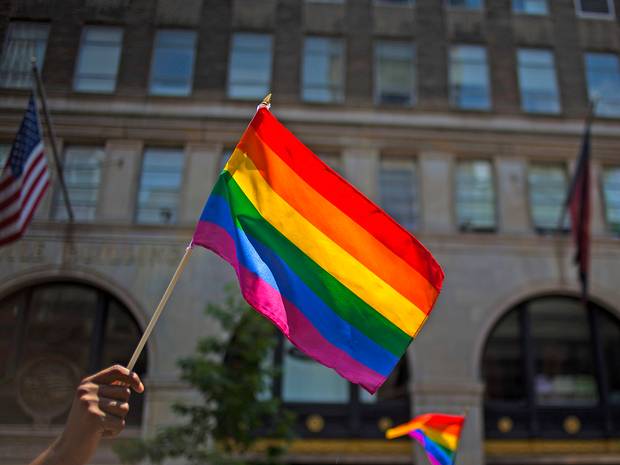 Business leaders are pushing back against an Indiana law that allows them to refuse service to gay people on religious grounds.
The controversial law gives businesses owners who oppose homosexuality for religious reasons the right to turn away gay, lesbian and transgender people. Governor Mike Pence signed the law Thursday, hailing it as a victory for "religious liberty."
But a number of businesses in Indiana and elsewhere -- including Eli Lilly, Salesforce and Yelp-- say the law will make it harder to attract employees and customers to the state. They also say it's unnecessary since Indiana doesn't currently have any laws prohibiting discrimination against gay people.
Kevin Brinegar, president of the Indiana Chamber of Commerce said :
"In our eyes, the law is entirely unnecessary," .  "Passing the law was always going to bring the state unwanted attention."
Eli Lilly and Company (NASDAQ:LLY), the global drug company based in Indianapolis, said it worked with the chamber of commerce to try to defeat the legislation and called its passage "disappointing." The company employes more than 11,700 workers in Indiana, mostly in Indianapolis.
"We certainly understand the implications this legislation has on our ability to attract and retain employees," said Lilly spokeswoman Janice Chavers. "Simply put, we believe discriminatory legislation is bad for Indiana and for business."
Few comments from the readers:
"I do not agree with the homosexual lifestyle.....but then again, I do not agree with a promiscuous heterosexual lifestyle. So am I going to serve some guy who gets his freak on with a different woman every weekend than refuse service to a gay man? No. Their business is their business and mine is mine.....plus both guy's money is green."
"This is just the kind of thing you can expect from today's hate minded republicans,."