The Fed is ready to continue printing in order to buy bonds at the same rate. That should mean a risk-on reaction and stoke further S&P gains right? I'm not so sure. This is perhaps my cautious self dominating, but the reason that the Fed decided against starting tapering is that it sees the economy still unable to provide a level of growth that helps sustain strong enough job growth and higher inflation.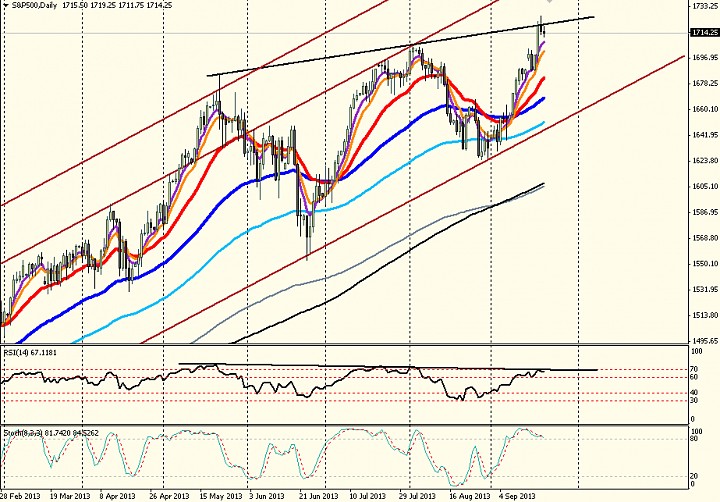 In other words, while the knee-jerk reaction was a surge to record levels in the S&P, the reality may be that investors see a weak economy, and if profit potential and the price multiples that flow out of those weaker profits disappoint for the 3rd and 4th quarters, it may mean a bumpy ride in equities.
From a technical perspective, doesn't seem like there is much to worry about. The daily chart has a good moving average alignment, we have a good support trendline, and we are posting higher highs and higher lows. Things look good and for the year the index is up 17%. The one bearish signal I can actually point to is that there is some bearish divergence between price and RSI.
In any case, I'm probably trying to talk down a good thing, but is anybody else out there not as impressed with the most recent gains in the index and is concerned about a sharper correction to come?
Here's the index in the shorter-term (click to see updated bars):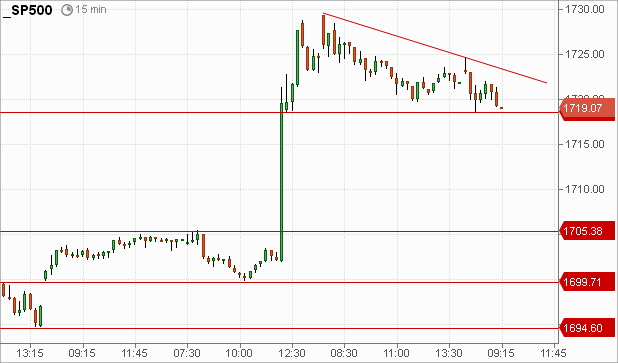 - Nick