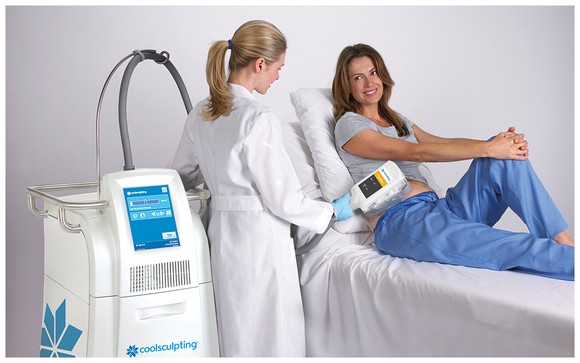 Zeltiq Aesthetics (NASDAQ:ZLTQ) has carved out a cozy living by making people feel better about the way they look on the outside, making Zeltiq's insides look pretty good in the process. Shares of Zeltiq Aesthetics moved higher in after-hours trading on Monday following its latest financial results.
The company behind the CoolSculpting machines that use intense cold to freeze away fat cells continues to post healthy growth spurts. Revenue hit a record $89.5 million during Zeltiq's second quarter, 39% ahead of the prior year's showing. Putting the power of Zeltiq's healthy compounded growth in perspective, Zeltiq's top-line growth during the second quarter has risen by 90% in two years and 240% in three years.
Zeltiq's year-over-year growth during the first three months of the year had slowed to 25% -- its worst showing in nearly three years, according to S&P Global Market Intelligence data. Now it has bounced back with its second strongest percentage growth over the past five quarters.
System revenue clocked in at $39.5 million, 23% ahead of its showing a year earlier. It shipped 364 systems during the quarter, pushing its installed base up to 5,254 systems. Zeltiq has also been successful in moving add-on applicators that either speed up the procedure process or help the CoolSculpting machine tackle new treatment areas.
The real growth at Zeltiq these days is coming...
More