Stocks love the smell of Bullard in the morning...
And then Hillary struck... the pretty Biotechs
China opened weaker but was rescued...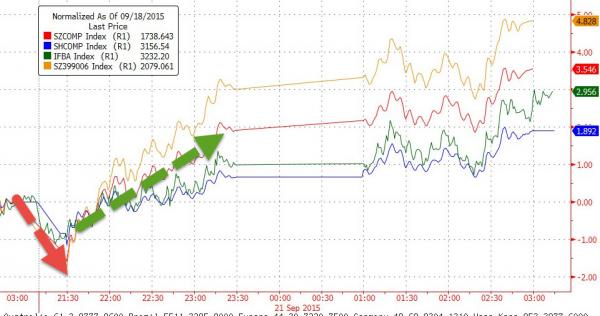 But US Futures show the moves better than cash today... As Bullard's chatter (because FF futures didn't budge) talked stocks up before Hillary spoiled the party...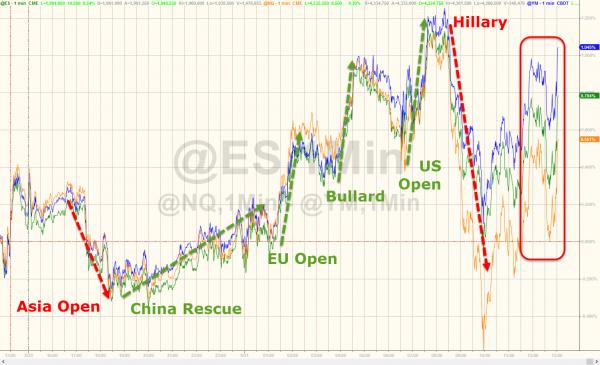 Which left cash indices swinging around...Small Caps closed red on the day as Nasda was rescued from red...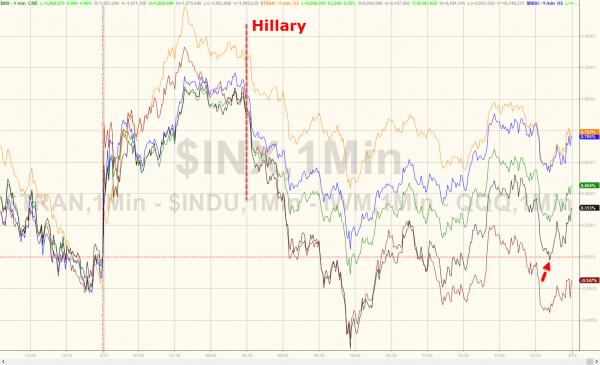 Post-FOMC, Gold and The Long Bond remain bid, stocks lower...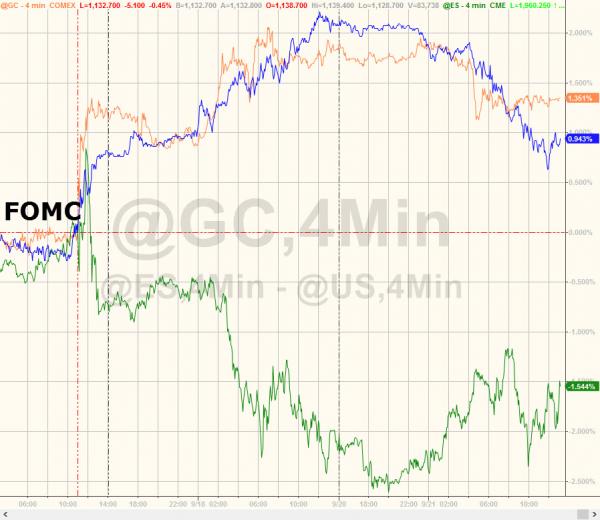 As Hillary crushed Biotech hopes and dreams...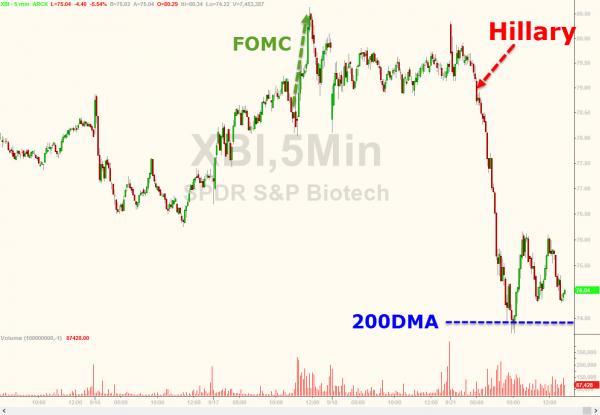 This was The Biotech ETF's biggest plunge since April 2014 (testing the 200DMA - $74.47)...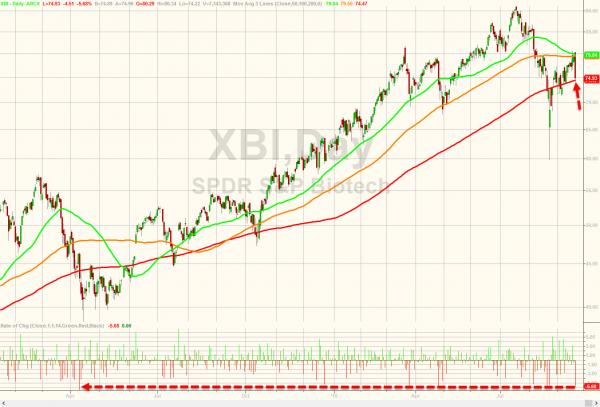 The other stock story was AAPL (and TSLA) as iCar chatter picked up (for 2019)...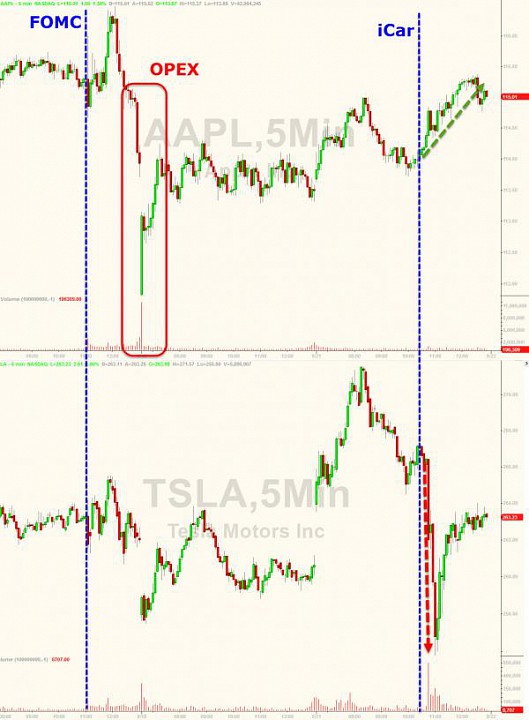 Treasury yields were smashed higher... as volatility remains extreme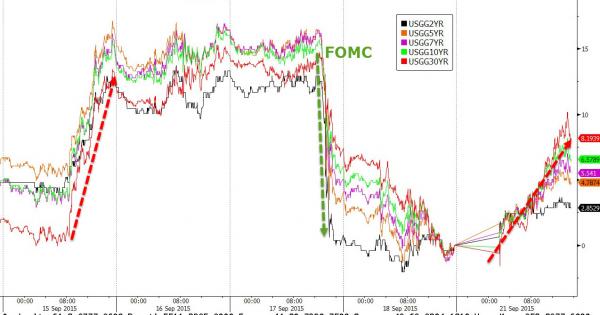 Credit markets did not get the message...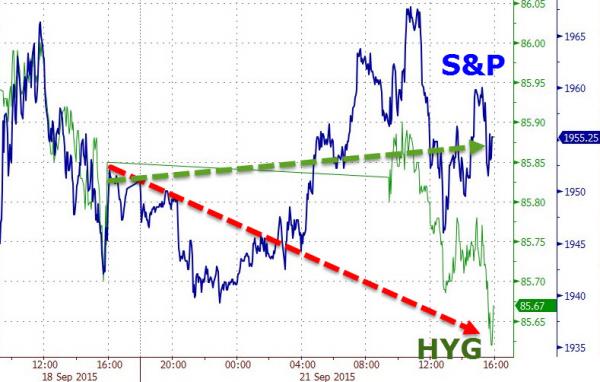 And remain in deep red warning territory...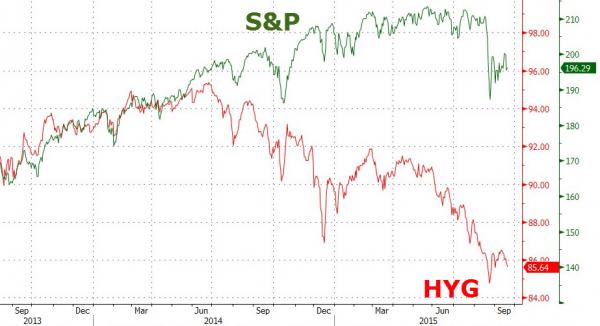 Bonds & Stocks decoupled with USDJPY running the show...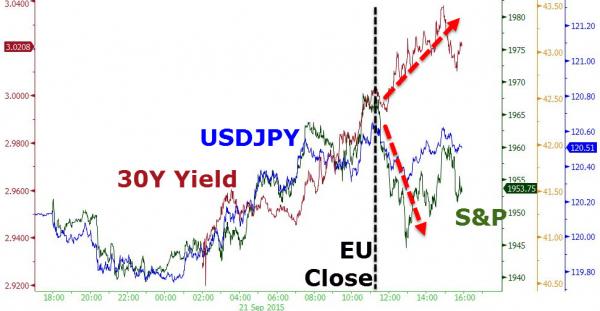 The US Dollar was well bid today from the open in Europe to the close in Europe (sold during Asia and flat after Europe closed)...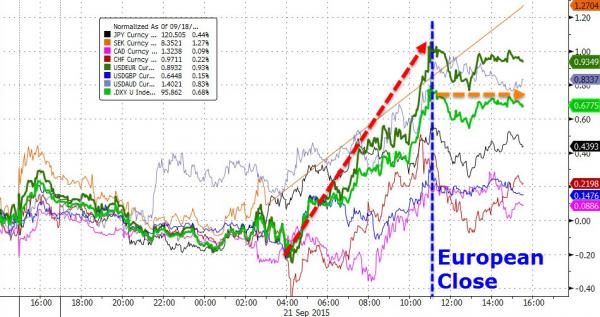 Gold slipped modestly on the day (notably less than the USD would imply) with Silver and Copper flat...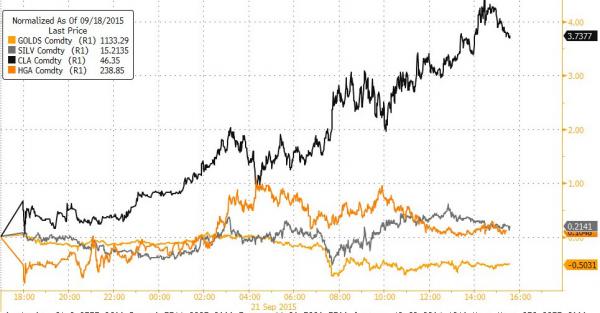 As Crude erupted again (supposedly on OPEC comments of $80 oil by 2020)...
TS CRUD
And Texas' other famous produce is tumbling...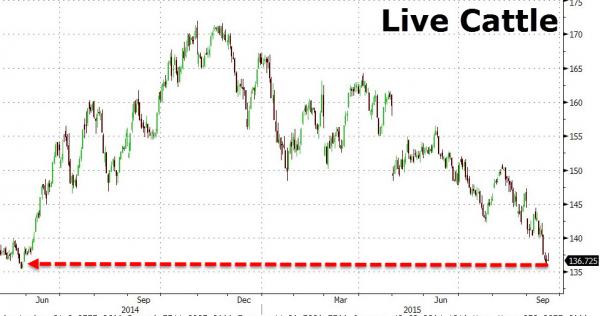 Charts: Bloomberg
Bonus Chart: Is Hillary just following Bill's lead?
HillaryCare 2.0? There is family history w/ biotech/pharma industry

https://twitter.com/search?q=%24XBI&src=ctag

https://twitter.com/search?q=%24IBB&src=ctag

https://twitter.com/search?q=%24BTK&src=ctag

https://twitter.com/search?q=%24DRG&src=ctag

https://twitter.com/search?q=%24XPH&src=ctag

https://twitter.com/search?q=%24PJP&src=ctag

https://twitter.com/search?q=%24SPY&src=ctag

pic.twitter.com/BNsGZipVlh

— Dana Lyons (@JLyonsFundMgmt)

https://twitter.com/JLyonsFundMgmt/status/646019940802105344