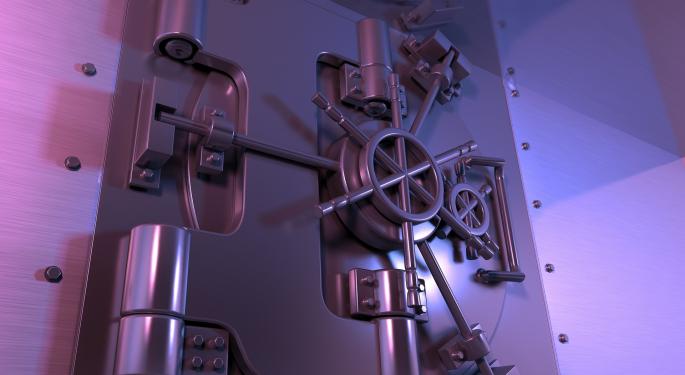 Banks around the globe don't have a uniform system of communication, which has allowed the prevalence of fraud in the financial world. Especially in the trade financing market, fraudulent paper invoices have caused millions of dollars in losses for companies and banks. According to Bloomberg, Standard Chartered PLC lost $193 million at China's Qingdao port two years ago, a Singaporean businessman allegedly used the same invoices for metal stockpiles multiple times with different banks for hundreds of millions, and fake invoices in 2008 cost JPMorgan Chase & Co. JPM almost $700 million.
Banks are considering adopting a distributed-ledger technology similar to the software that backs bitcoin. A blockchain electronic ledger invoice service could potentially cut billions of dollars in costs for banks. It would also do away with paper invoices – the major source of fraud in the trade finance business. The main hurdle is: Are banks going to be willing to disclose their confidential transactions in order to form this system?
HSBC Holdings plc (ADR) HSBC and Bank of America Corp BAC in separate emails mentioned that they are involved in the pursuit of blockchain projects, according to Bloomberg. The changing digital landscape of the finance industry is forcing banks to collaborate with each other. But in order for a common invoicing platform to be adopted across the board, common standards have to be agreed upon. Owen Jelf, managing director of Accenture's capital markets practice, said, "Think of it like putting seven people who speak seven different languages in one room and try to settle a problem, in this case how to settle a trade finance transfer."
Infocomm Development Authority of Singapore, who is working closely with Standard Chartered and DBS, said, "Trade financing is borderless and banks that do adopt this technology will be able to benefit regardless of the country of origin."
© 2016 Benzinga.com. Benzinga does not provide investment advice. All rights reserved.
Source