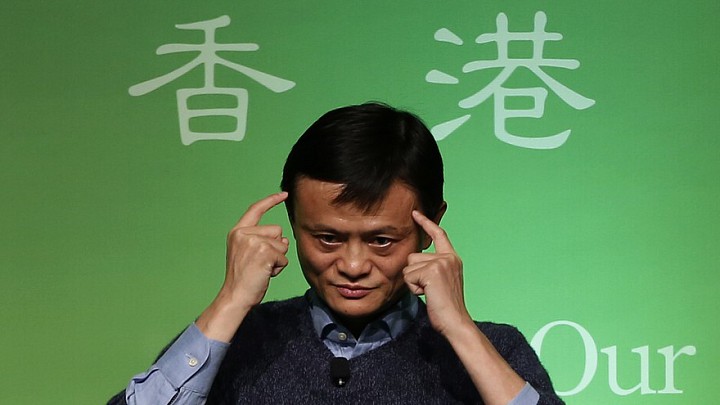 Reuters
Alibaba Group Chairman Jack Ma

A meeting between Alibaba Group Chairman Jack Ma and the head of China's commerce regulator on Friday may have helped calm a rare tussle between the leading e-commerce company and a powerful government agency.
However, it could do little to contain the fallout from the high-profile feud as neither party addressed the crucial questions: whether counterfeiting is as grave as regulators claim, and how they are going to address the rampant sale of fake goods online.
In his meeting with Zhang Mao, director of the State Administration for Industry and Commerce (SAIC), Ma promised to "actively cooperate with the government and devote more technology and capital" to weeding out fake goods, Xinhua reported.
While praising Alibaba BABA, +0.12% for making an effort in safeguarding consumer interests, Zhang said his agency should find new modes of oversight for e-commerce.
Zhang stopped short of saying how his agency is going to address the sales of fake products on Alibaba's websites.
The meeting took place on the same day that SAIC backtracked on an earlier white paper that had slammed Alibaba for not doing enough to suppress the sale of counterfeit goods on its websites.
In the document, which detailed a closed-door meeting between Alibaba executives and SAIC officials in July, the SAIC criticized Alibaba for selling products that allegedly flouted trademark standards and those deemed substandard or fake.
The SAIC also said in the white paper that the July meeting was deliberately kept from the public in order "not to influence preparation work prior to Alibaba's initial public offering."
This type of communication between a major business and a regulator behind closed doors is not uncommon in China as a form of protectionism intended to ratchet up economic growth.
The shocking revelation prompted five law firms in the U.S., including Pomerantz in New York, to reach out to investors regarding a class-action lawsuit against Alibaba for a possible breach of the U.S. Securities Exchange Act.
Alibaba listed in New York in September, raising a record $25 billion.
marketwatch