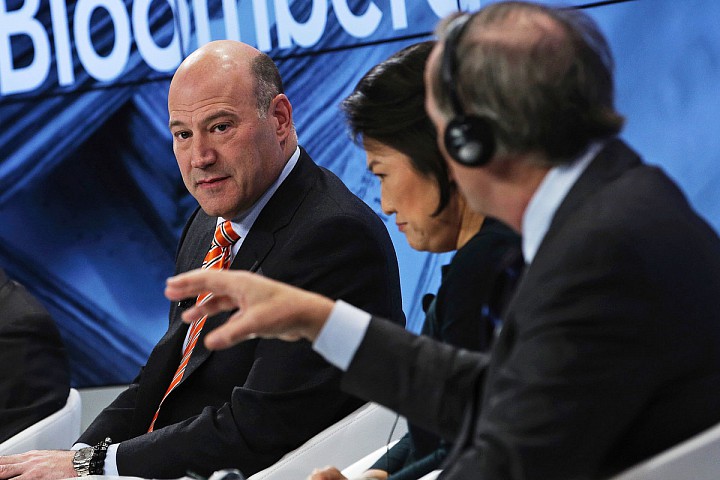 Goldman Sachs Group Inc. President Gary Cohn says Treasury yields will probably rise, just as Morgan Stanley predicts the opposite.
"If I had to trade it right now, I'd sell," Cohn said in an interview Jan. 22. The benchmark 10-year yield will probably be in a range of 2 percent to 2.30 percent, he said. It was 2.04 percent Monday.
"The bull market is here," Morgan Stanley wrote in a report dated Sunday by analysts led by Matthew Hornbach, the head of global interest-rate strategy. Ten-year yields may fall to a range of 1.55 percent to 1.75 percent, according to the report.
The diverging views highlight the difference of opinion over the influence of falling oil prices on the U.S. economy and whether a surprise rally in Treasuries this year can go any further. Goldman Sachs and Morgan Stanley, which are both based in New York and among the 22 companies that trade directly with the Federal Reserve, are chiming in as the central bank prepares to hold its first...
More