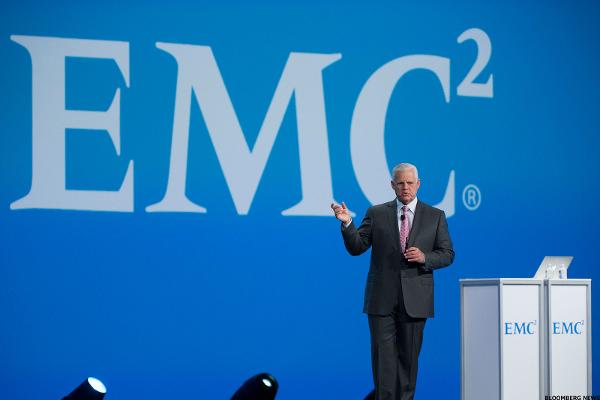 NEW YORK (TheStreet) -- Shares of EMC (EMC) are down 0.20% to $27.56 this morning after analysts at Macquarie dropped their rating on the stock to "neutral" from "outperform."
The firm has a $30 price target on shares of the Hopkinton, MA-based data storage and IT support company.
Next week, EMC will bring a proposed acquisition by Dell (DELL) before shareholders. Macquarie expects the vote to go through since EMC is "in the throes of a dramatic transition," the firm wrote in a note cited by Barron's.
EMC currently "aggressively pivoting" toward a cloud-based, software-driven model. However, Macquarie noted...
More