Gilead Sciences, Inc. (GILD), a research-based biopharmaceutical company, which focuses on the discovery, development and commercialization of medicines in areas of unmet medical need, is reporting earnings on Monday, July 25, right after the market close: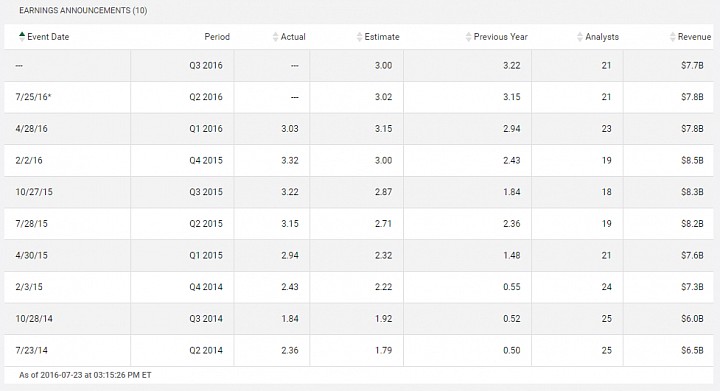 (Source: TD Waterhouse)
The company beat earnings estimates in 75% of time in the last eight quarters, underperforming in the rest of time, and has shown swift movements in the market price of the stock over the last three months:
<!== INSTRUMENT %% %60% ==!>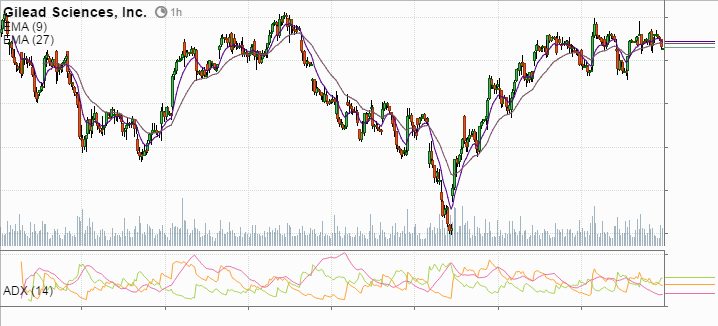 The market participants expect the following numbers over the next few quarters, including the upcoming one: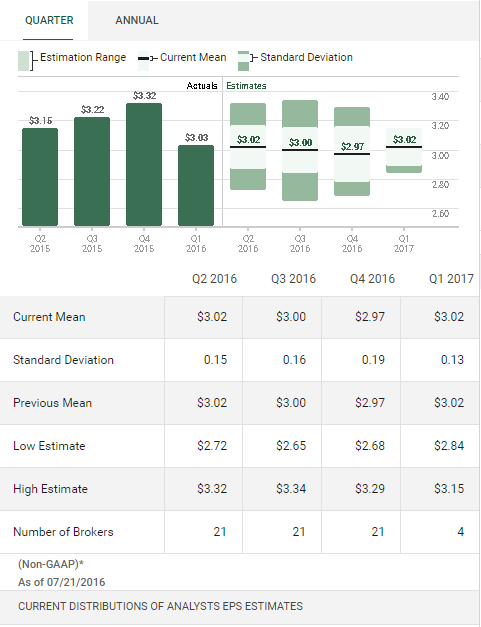 (Source: TD Waterhouse)
On the other hand, market data show that the one-month options are relatively cheap: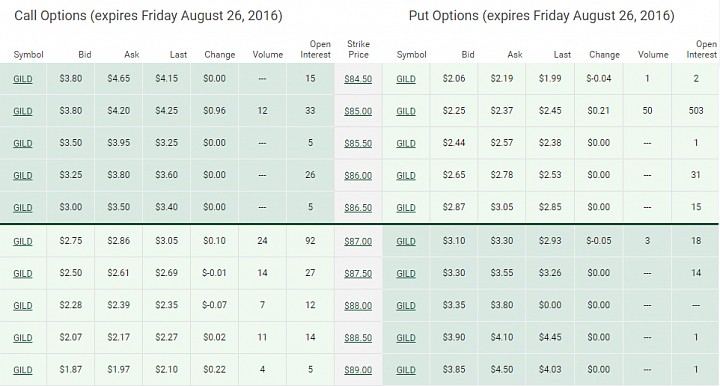 (Source: TD Waterhouse)
The monthly straddles (options with a strike price of $87) are worth around 6.9% of the current market price of the stock. Historically, the stock has been more volatility than that on a monthly basis over the last year:

(Source: Google Finance. Calculations by author)
As you can see, the stock has had a monthly standard deviation of 8.6% over the last 52 weeks, while the straddle expiring in a bit more than a month has an implied monthly volatility of around 6.9%, also including volatility from the earnings event next week. I therefore see signs of some undervaluation in these options.
What do you think of this trade?