Russia's possible annexation of Ukraine is causing a sell of in stocks. 
As of 9:00AM ET, the Moscow Exchange key index MICEX fell about 12%. 
Meanwhile, the Ruble fell to fresh historic lows against the USD and EUR. 

The USD/RUB rallied to 36.41 by 9:10AM ET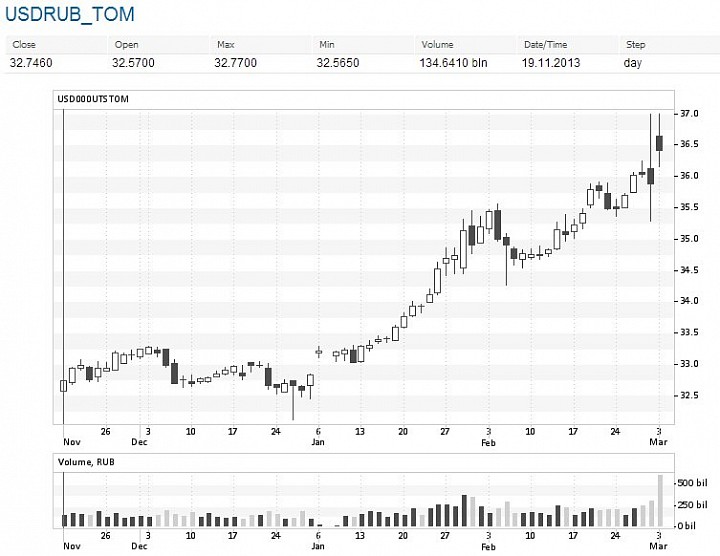 (Source: www.micex.com)
The stock market sell-off and depreciation of the Ruble came on the heals of Russia's central bank hiking its key interest rate from 5.5% to 7.0%. 
The market seems to be pricing in the annexation, or attempt to, which could be very damaging to Russia-EU relations. 
Any glamour from the Sochi Olympics will be completely buried by the sound of tanks moving across the Crimea.
The latest defection of the head of navy, Denys Berezovsky to join Russian support in Crimea, adds to the polarization of Ukraine and to the momentum of Russian military incursion.