Forget the details of why this started.
What you should be concerned about is how easily a protest march in Wisconsin turned into a riot – to the point where Gov Scott Walker called out the National Guard in Milwaukee.  Six businesses were set on fire during Saturday evening's unrest, and three of them were destroyed.  About 100 protesters had gathered for a demonstration Saturday evening when violence broke out.  Chief Flynn said the city's gunshot detection system was activated 48 times during the unrest, adding that some activations recorded several rounds being fired. 
Koch-backed Walker has turned Wisconsin into a nightmarsish state that is now ranked 49th in the US and is one of 5 states in the country with a contracting economy with a $2Bn budget shortfall in 2015.  Walker has cut $1Bn from education, smashed unions, ended paid leave for sick days and maternity leave requirements and, of course, put in "right to work" laws that have stagnated wages for the past 6 years.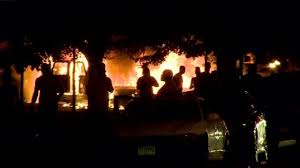 In short, Walker has implimented the GOPs 2016 platform and his state is in revolt.  He even signed a bill that striped public employees of their collective bargaining rights, barred the traditional collection of union dues and forced workers to pay more for their health care and retirement benefits – things the national GOP want but don't dare put in writing – and this is the result!
The problem is, this is the end of all "cut taxes and cut social programs to pay for it" budget plans – it's only a question of when it is actually time to pay the piper and deploying the National Guard costs a whole lot more than buying a few kids a decent school lunch but then the money doesn't go to a contributing military contractor… politcs sure are tricky!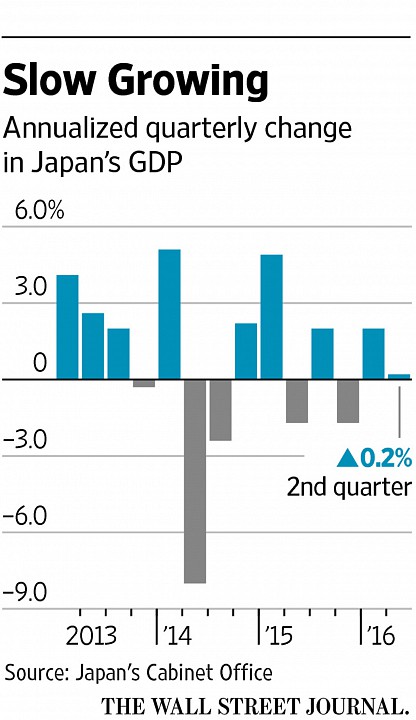 Meanwhile, in the rest of the World, we're ignoring Japan's horrific 0.2% GDP Report this morning, which would have been negative if not for $276Bn in stimulus spending.  Business investment fell 5.9% and exports fell as well so the only people who…
Provided courtesy of Phil's Stock World.