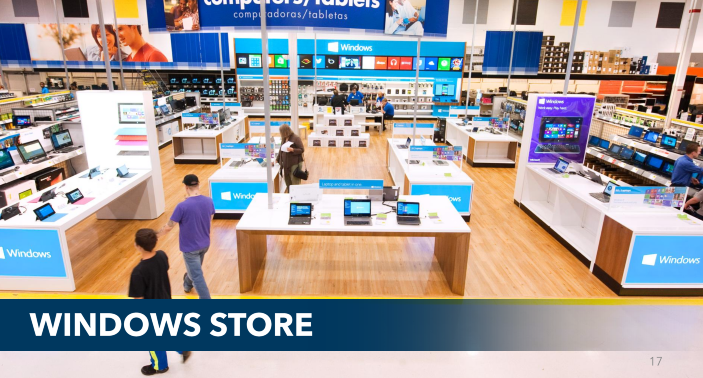 (Image Source: Best Buy) 
Today Best Buy is up 9.57% to $33.67 a share because of better than expected earnings report. In all, the company's stock is up 153.3% since the beginning of the year. Earnings this quarter were $266 million compared to $12 million a year ago, a substantial increase. A lot of this is due to cost cutting measures by the company. Best Buy also touts its new price match guarantee for the increase, if you find a lower price online they will match it.  Best Buy is now the top performing stock of the year, thus far. 
In the past, people were worried that Best Buy was becoming Amazon's showroom, people would go to BestBuy to play with the latest gadgets and then go to Amazon and buy the product for less. BestBuy has found a way stop this by matching the prices of Amazon, however Amazon has also been trying to counter this by introducing super fast delivery.  More over, BestBuy has closed a large amount of their high cost big box stores and opened new BestBuy mobile stores. 
Amazon vs. Best Buy. This is an interesting battle to watch. Who do you think will win?