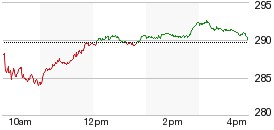 Kite Pharma, Inc. KITE announced that its immuno-oncology candidate, KTE-C19, has been granted access to the Priority Medicines (PRIME) regulatory initiative in Europe by the European Medicines Agency's (EMA) Committee for Medicinal Products for Human Use (CHMP) and Committee for Advanced Therapies (CAT) for the treatment of patients with refractory diffuse large B-cell lymphoma (DLBCL).
We note that PRIME is a new initiative undertaken by the EMA to provide better scientific guidance and support accelerated review of investigational therapies that address a high unmet medical need. The initiative also offers early and enhanced regulatory support to optimize regulatory applications.
Consequently, Kite Pharma will now work closely with the CHMP and CAT as it progresses with the multi-center ZUMA studies on KTE-C19, and moves ahead...
More