The Japanese yen is sliding across the board on a day where all eyes were suppose to be on the USD. Of course, this shouldn't shock anyone. The yen has been persistently bearish in the past couple of months as the BoJ stays on course with its stimulus measures. 
USD/JPY 1H Chart 9/17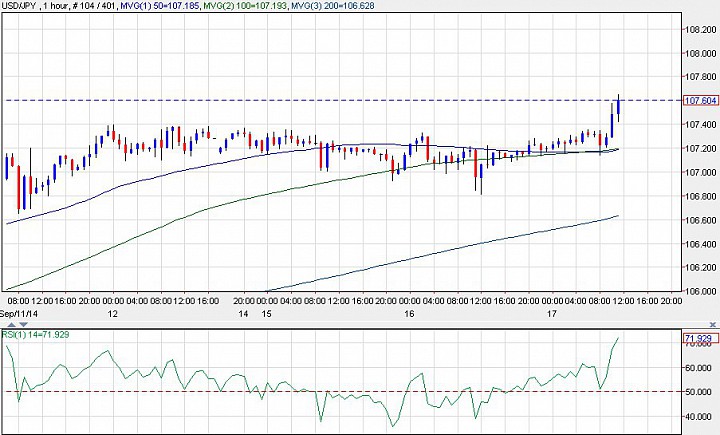 (click to enlarge)
The USD/JPY broke above the 107.40 consolidation resistance. The range was 106.80-107.40, which is 60 pips. Using this width, the breakout projection targets 60 pips above 107.40, which is 108. 
GBP/JPY Daily Chart 9/17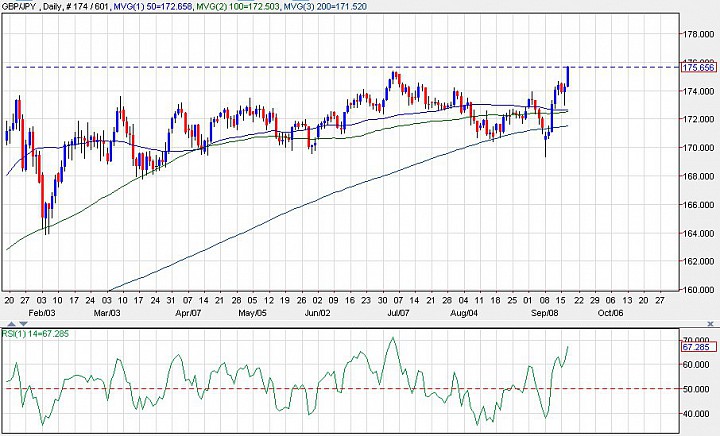 (click to enlarge)
GBP/JPY was already bullish since last week. Early today, we noted that the pair was attacking the 2014-high, and now it has breached it. We might be seeing a medium-term to long-term bullish continuation scenario as anticipated in the previous post.


EUR/JPY Daily Chart 9/17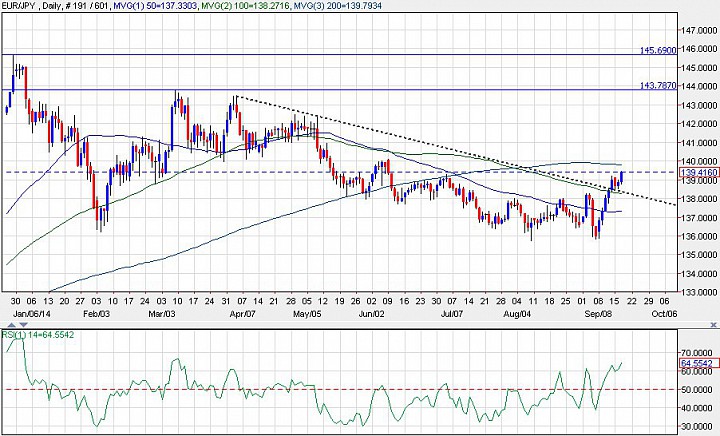 (click to enlarge)
EUR/JPY signaled a bullish outlook at the beginning of the week when it broke above a falling trendline seen in the daily chart. We also saw the daily RSI pop up above 60 showing loss of bearish momentum. At the moment, the 140 level might pose a challenge, reinforced by the 200-day SMA, but if price can move above that, the 142 handle, the 143.78 March high, and the 145.70 2014-high could be in sight.