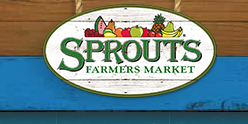 For the last couple of months, Sprouts Farmers Market (SFM) traded around $22 with evident support at that level. Before the open on Wednesday, the organic and natural grocery reduced 2016 guidance. The stock sank 14% in reaction to the weak numbers and effectively reached the all-time lows. Outside the crazy trading last August, Sprouts hasn't spent but a few days actually trading below $20. The stock ended trading at $19.68. 
Due to a competitive market, Sprouts now forecasts Q3 comp sales at roughly flat versus last year. The market is disappointed with these numbers, but the weakness typically brings opportunity. The trend to healthy food isn't changing, but rather the competition got too hot. This period of weakness will help reduce the competitive landscape. A big question being whether Whole Foods Market (WFM) goes forward with the 365 concept. 
Prior to 2016, the grocer went 5 straight years with comp sales growth above 5%. It was almost inevitable that Sprouts would face a period of weak comp sales. With the company planning to repurchase another $250 million worth of shares equivalent to 7.4% of the outstanding shares, this is the dip that likely refreshes the stock for another run. With the big break of $22 and the new lows, my only suggestion is to let the stock settle for a few months before making a long-term investment in what of the premier grocers. 
Disclosure: No position