The PBOC weakened the Yuan fix for the 7th straight day - the longest such streak of 'devaluation' since 2012 - which appears to have helped fuel yet another day of gains for China's most-levered Shenzhen and ChiNext stock indices (even though the USDollar is losing altitude against Asian FX). At the break we note that the lower beta CSI-300 and Shanghai Composite are diverging lower. Meanwhile, over in real economy land, Copper is hitting new lows, nickel is weak, zinc is down, and China Containerized Freight Index just hit a new record low... but when has any of that ever mattered?
PBOC devalued the Yuan Fix for the 7th straight day - that is the longest streak since May 2012...Currency war death by a thousand cuts?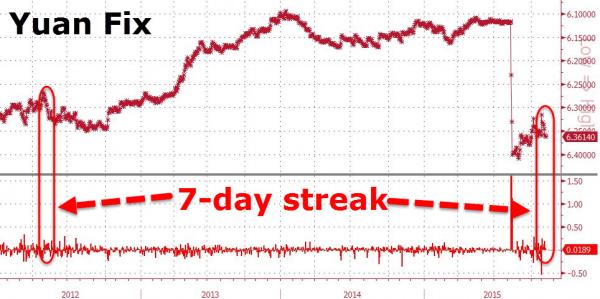 But The USDollar is losing ground against Asian FX in general overnight...
High-beta Shenzhen is now up 6 straight days...almost entirely retracing the drop from China's devaluation...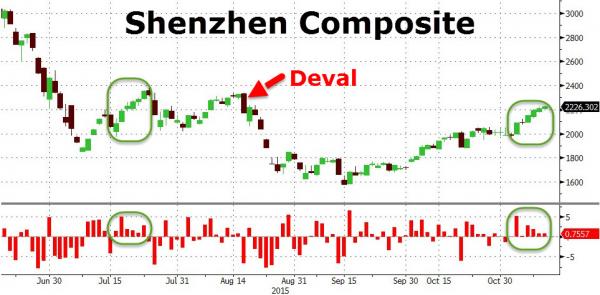 But Shenzhen (red) and ChiNext (yellow) are notably diverging from Shanghai Composite (blue) and CSI-300 (green) in the last few days...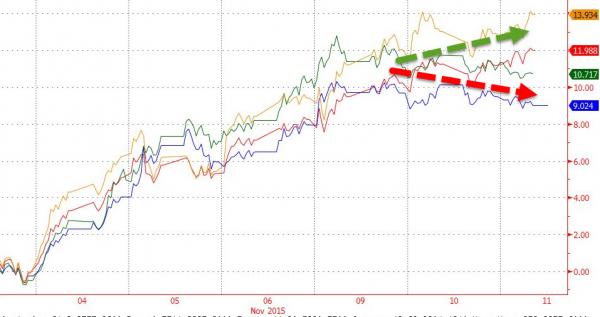 However, amid all this exuberant releveraging and stability, Commodity prices are plunging and Containerized Freight (i.e. exports) costs have hit record lows...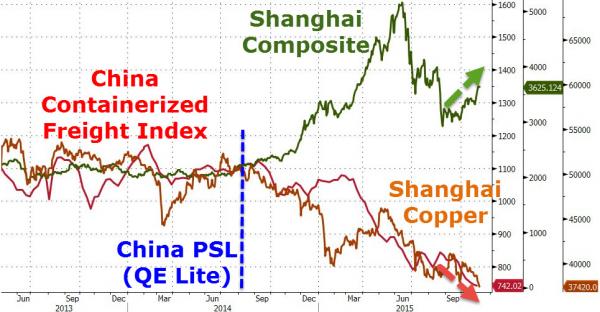 Charts: Bloomberg