GoPro is expected to report its Q3 earnings on 3rd November 2016.
Analysts expect GoPro to report an EPS of -$0.36 on revenues of $314.06 million.
More than earnings, the outlook regarding Karma drones and Hero Session 5 camera sales will move the stock.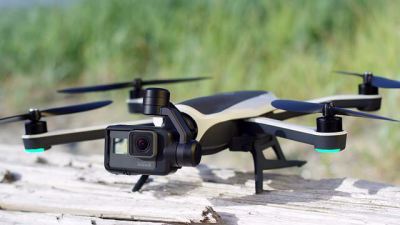 Action camera maker, GoPro, is scheduled to report its Q3 2016 earnings on 3rd November. This has been an eventful quarter for the Delaware-based company. The company released its much-hyped and eagerly awaited Karma drones and Hero 5 cameras. These were GoPro's first major launches in the last one year, and a lot will be riding on their success. While these products won't impact Q3 earnings numbers, the outlook regarding these products will be the key take away from GoPro's Q3 earnings.
Strong Demand
The flagship products, launched in mid-September, have given GoPro a new lease of life. After struggling for more than a year, losing more than 80% of its market cap, the company seemed to have found its feet with the stock gaining around 20% since the previous earnings, when GoPro reported a beat. Since then, expectations from Hero 5 and Karma drones have been driving the stock for past few weeks. A lot is riding on these products. A success could send the stock soaring, while a failure could hammer a death nail in the company.
And while there are no official numbers, there's anecdotal evidence which suggests that the initial demand for the product is strong. And this was expected considering that it is a flagship launch which will drive product refreshes. Raymond James's Tavis McCourt in a note has said that:
We note third party sellers on Amazon are selling the Hero 5 black for $499, $100 premiums, so we suspect the product is in reasonably severe supply/demand imbalance currently with demand outstripping supply. 102012005470
Also, the search interest for Hero 5 camera is much higher than its competitors. But GoPro has its...
More