Loic Schmid and Thomas Veillet provide a brief but complete set of "charts that matter," explaining why Risk is expensive, euphoria is extreme and for those who live and die by the "Buy low, sell high" mantra... We Are High!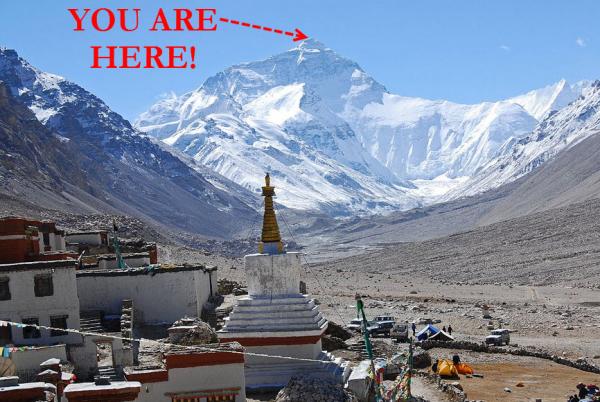 US Stock Markets Ego-Trip continues... while US economic data is deteriorating...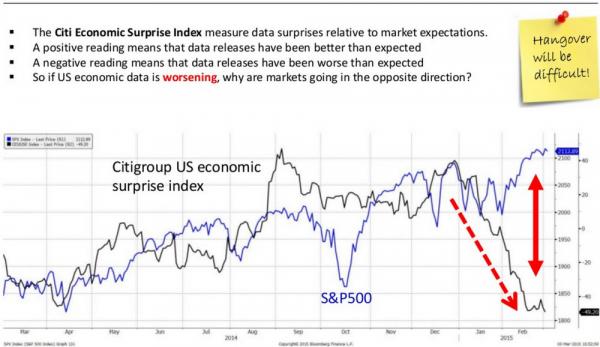 Mind The Gap (on the way down)...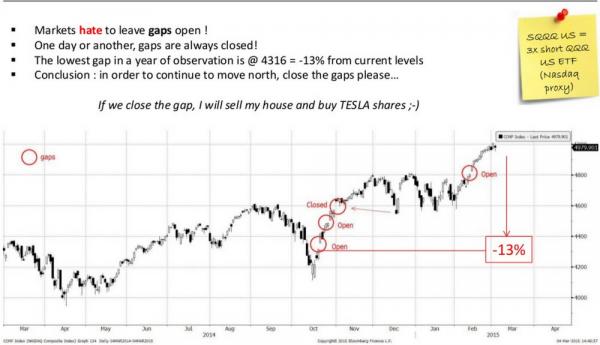 What's fueling the markets? Corporate actions of course...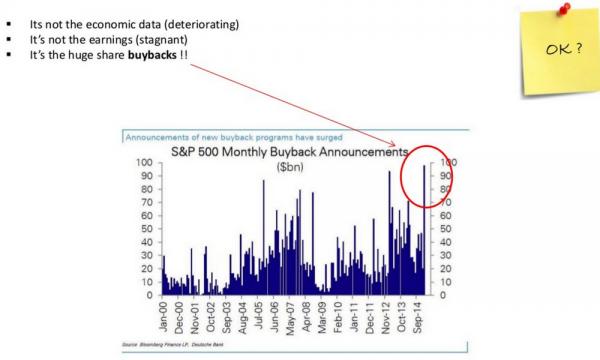 As Recession is looming... Manufacturing surveys suggest bad news...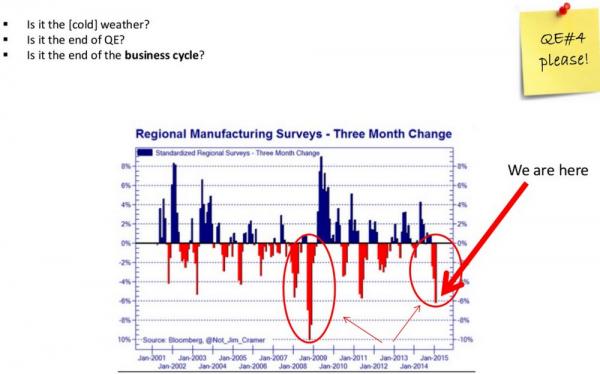 And Europe is Euphoric!!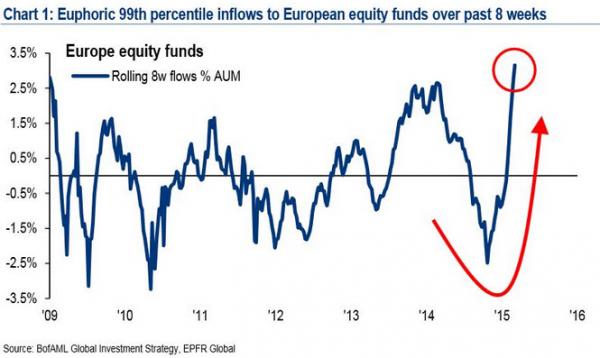 The global economy is slowing fast... and surprises are not positive...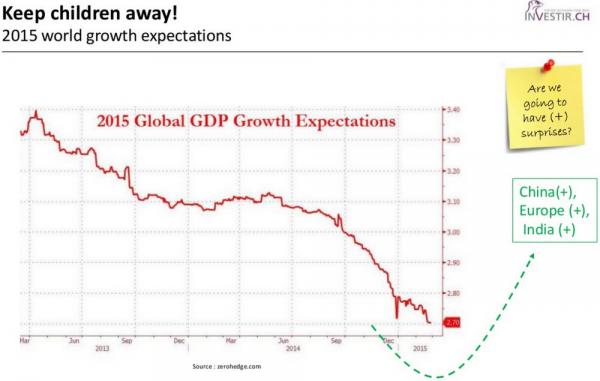 So... Overwight cash... preserve capital
Full Slideshow below: