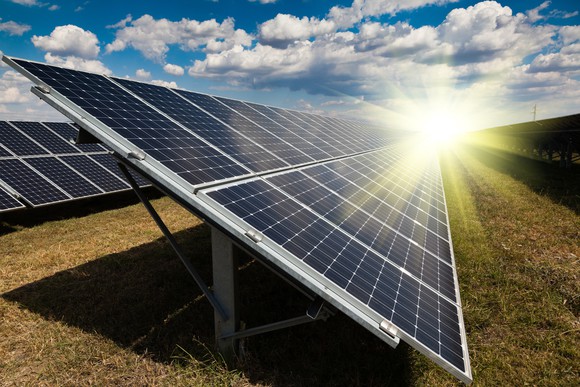 Trina Solar (NYSE:TSL) got a serious offer to be taken private on Monday and this time it may be for real. You may recall that in December, Jifan Gao, the chairman and CEO of Trina Solar, and Shanghai Xingsheng Equity Investment & Management offered to take the company private for $11.60 per share. But the deal was non-binding and the market didn't take it very seriously.
The offer that's currently on the table is a "definitive agreement" to pay $11.60 per ADS, which at the least should be taken more seriously than a non-binding one. It may also show that the discount at which Chinese solar companies are trading is too steep on the market today.
Why Trina Solar is a great buyout target
Over the past few years, Trina Solar has dealt with a stock price that it doesn't feel indicates the value of the underlying company. Trina Solar is a leader in solar panel manufacturing with 5.6 GW of PV module capacity and 967.3 MW of solar projects connected to the grid and $89.2 million in net income over the past year. But it couldn't garner a valuation above $900 million before Monday's pop.
Part of the problem is that the market doesn't quite know what to do with Chinese solar stocks, which have been incredibly volatile over the past five years. Like Trina Solar, many manufacturers were heavily subsidized by...
More