TOANO, Va., Aug. 16, 2016 /PRNewswire/ -- Lumber Liquidators (LL), the largest specialty retailer of hardwood flooring in North America, announced today the final resolution of the Proposition 65 lawsuit originally filed on July 23, 2014, in the Superior Court of the State of California.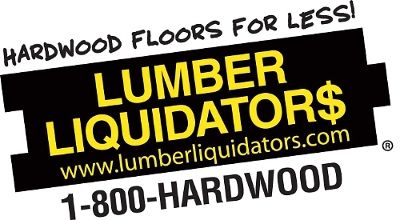 On June 30, 2016 the Court entered judgment in favor of Lumber Liquidators. On August 12, 2016, the parties entered into a final resolution of the case, with a settlement agreement that requires the plaintiffs to pay Lumber Liquidators $100,000 as reimbursement for costs. The agreement also requires the plaintiffs to surrender their right to appeal or challenge the judgment.
"The verdict in our favor in the Proposition 65 case and the related settlement requiring plaintiffs to reimburse our costs are additional steps forward in the tremendous progress our Company has made over the past several months," said John Presley, CEO of Lumber Liquidators. "We have strengthened Lumber Liquidators across every area of our organization, including implementing significant enhancements to our sourcing and compliance practices, and look forward to continuing to deliver products that are compliant with California's environmental standards. As a company, we remain committed to operating with integrity and delivering the highest quality products to our...
More