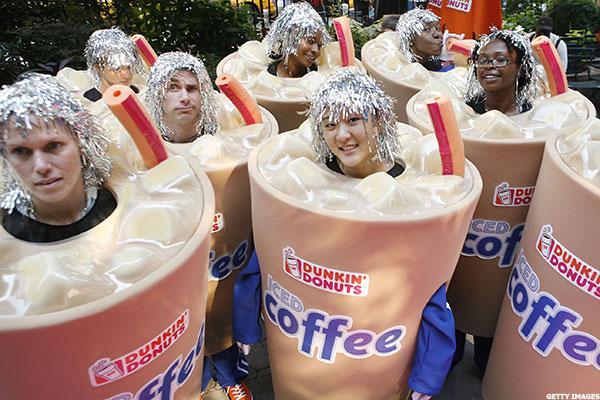 Caffeine addicts sure did their part to help Dunkin' Brands (DNKN) deliver better-than-expected third-quarter earnings.
The operator of Dunkin' Donuts and Baskin-Robbins reported Thursday that earnings rose 15.4% from the prior year to 60 cents a share, surpassing Wall Street estimates of 58 cents. Net sales came in a bit light, falling 1.3% from a year ago to $207.1 million. Analysts anticipated $214.8 million.
Despite consumers continuing to eat at home amid...
More