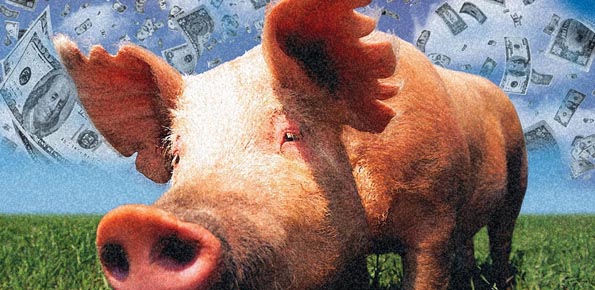 America's favorite guilty pleasure, bacon is under attack. The Porcine Epidemic Diarrhea virus P.E.D. has cause the price of bacon to rise since reports of the virus first came out back in April. The piglets infected with the virus supper diarrhea and vomiting so violent it can lead to death. The Department of Agriculture has confirmed 400 cases of the disease.  
Hundredweights of pork are trading for $105 at the Chicago Mercantile Exchange, while pork belly features continue to rise. Back in March hundredweights were going for $78 before the virus hit. 
The rising price of bacon hasn't only affected Wall Street, Main Street is also seeing a 14% rise in bacon prices in retail supermarkets, from a year ago. Someone please save the pigs cause I love bacon.