Amazon.com, Inc. (NASDAQ: AMZN) stock recently got a rare price target cut due to AWS weakness. Rather, AWS could give a big boost to AMZN stock.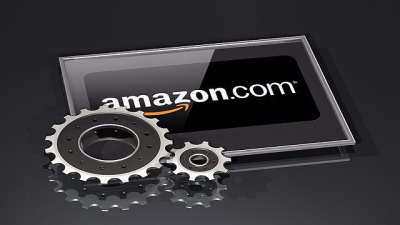 Amazon.com, Inc. (NASDAQ:AMZN) stock's recent run suggests that it cannot put a single foot wrong at the moment. The stock is up nearly 37% in the YTD. It also has managed to break the $1012 resistance. The majority of the analyst community is quite bullish on AMZN stock, and 40 out of 46 analysts have a buy or strong buy rating on the stock according to Yahoo Finance. However, on Monday, Deutsche Bank analyst Lloyd Walmsley trimmed his price target for Amazon to $1,135 from $1,150, while retaining his buy rating on the stock. Walmsley cited weaker than expected Amazon Web Services (AWS) growth in the second quarter as the reason behind the minuscule price target cut. However, AWS could give a big boost to Amazon stock in 2017. Here's Why.
IDC comes out with a bullish report on public cloud spending.
In its latest research report, International Data Corporation (IDC) stated that worldwide spending on public cloud services and infrastructure is forecasted to reach $266 billion in 2021. In 2017 alone, public cloud services spending is expected to reach $128 billion, a 25.4% increase from 2016. Though the analysts at Deutsche Bank may be concerned with AWS growth rates, the massive market opportunity, combined with current growth rates and market share of AWS seem to be big enough for Amazon to make big gains. A Canalys report in May...
More