The latest round of COT futures positioning data confirms a very interesting pattern that we have observed over the past year. There has been a massive swing in speculative futures positioning from extreme to extreme with commodities going from net short to 10-year highs on the long side - and then back.  This has been mirrored in bonds where extreme longs went to short at the height of the reflation euphoria and then full circle to big net longs again.  As discussed in the
latest weekly report
, it shows a complete reset and reassessment of the reflation theme, and as I always say, when you get extremes in an indicator like this you want to pay close attention.  Because we've basically gone from reflation euphoria to reflation skepticism.  And the crowd is often wrong at extremes...
Our commodity futures positioning indicator shows an overall reset in speculative positioning across commodities - the moves from extreme to extreme are extraordinary.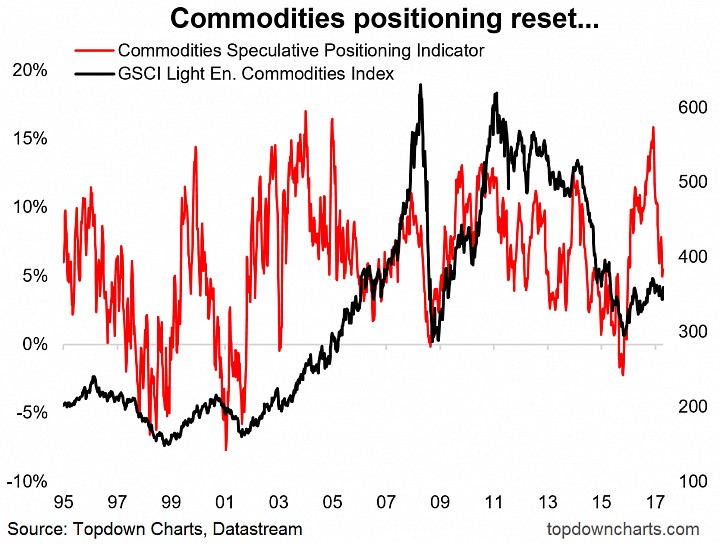 Bond market speculative futures positioning shows a similar swing from extreme long to extreme short and back again. Time will tell if this pattern is repeated.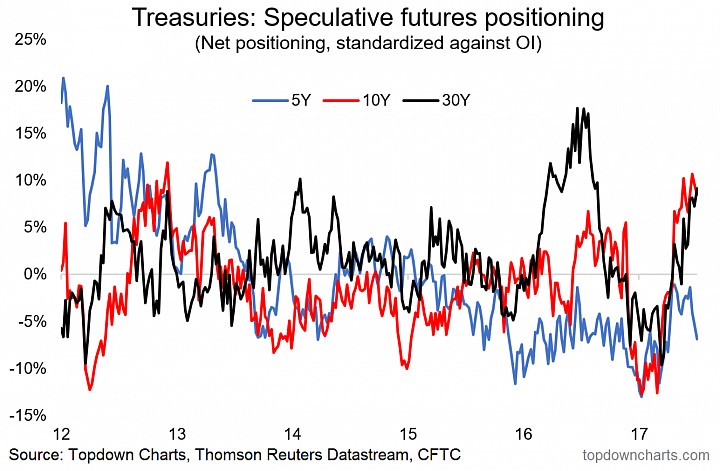 For institutional grade insights on the global economics and asset allocation, and some more good charts you may want to 
subscribe to the Weekly Macro Themes
.  Click through for a free trial.
Follow us on: