Investors should never buy a stock solely because there's a chance that a suitor will buy the company lock, stock, and barrel. However, that doesn't mean that a stock that may attract an acquirer won't also appeal to investors. For instance, our Motley Fool contributors think that these three companies offer investors intriguing reasons to buy beyond an acquisition. Read on to see if these stocks could be a nice fit for your portfolio.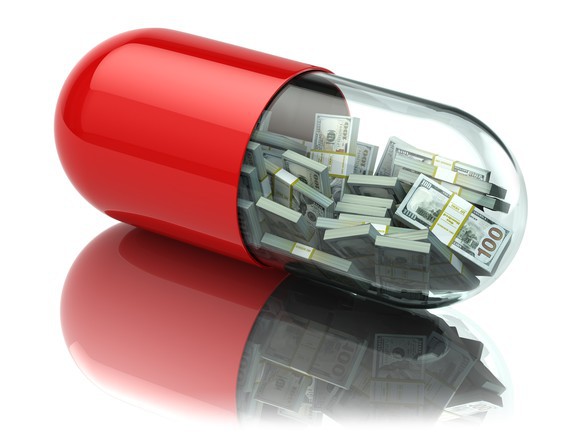 One biotech that could be up for grabs
Todd Campbell: Few companies have successfully developed therapies that target Parkinson's disease, but Acadia Pharmaceuticals (NASDAQ:ACAD) is one of them. With evidence that Nuplazid reduced hallucinations and delusions in Parkinson's disease patients during clinical trials, the FDA approved the drug in April.
That approval makes Nuplazid the only FDA-approved therapy for Parkinson's disease psychosis, and investors will soon discover whether or not that monopoly position translates into a blockbuster commercial success. Acadia Pharmaceuticals officially launched Nuplazid on May 31, so third-quarter results should provide some color on how quickly doctors are embracing it. Since about 40% of the 4 million people suffering from Parkinson's disease suffer from psychosis, the potential exists for this drug to be a top seller.
If so, then Acadia Pharmaceuticals would benefit handsomely. Rather than sign on a partner during development, the company retained full global rights to Nuplazid. As a result, if Nuplazid gets off to a strong start, Acadia Pharmaceuticals could be in a prime position to negotiate global rights to the drug, or an outright sale of itself. Potential acquirers wouldn't be limited only to those working on Parkinson's disease, either. Nuplazid is in late-stage studies in Alzheimer's disease psychosis, too. Results from a phase 2 Alzheimer's disease trial are anticipated later this year, and if those results are solid, it could significantly expand Nuplazid's addressable patient population. Between 25% to 50% of the 5 million Americans suffering from Alzheimer's disease also suffer from Alzheimer's disease psychosis.
Admittedly, investors could already be pricing a premium for a potential merger or acquisition into shares. Despite lacking sales and spending $72 million on expenses last quarter, the company's market...
More