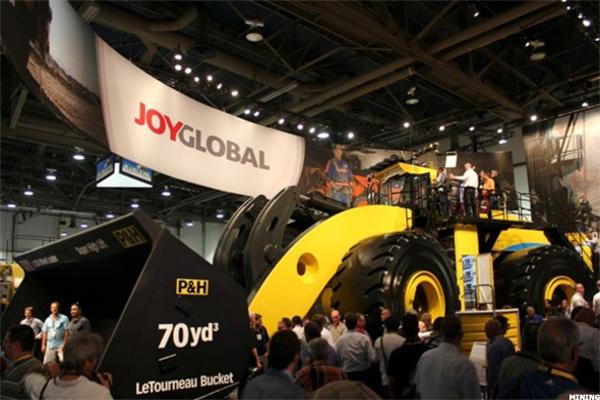 NEW YORK (TheStreet) -- Shares of Joy Global (JOY) were lower in midday trading on Wednesday ahead of the company's 2016 fiscal third quarter results, due out before tomorrow's opening bell.
Wall Street is projecting that the Milwaukee-based mining machine maker will report earnings of 12 cents per share on revenue of $605.3 million.
During the same quarter last year, Joy said it had adjusted earnings of 54 cents per share on revenue of $792.2 million.
In July, the company announced that it will be...
More