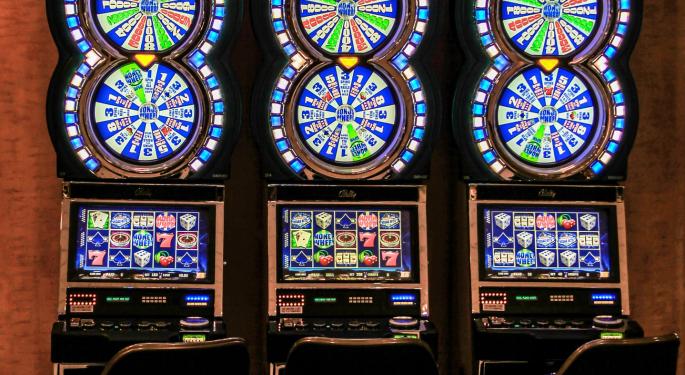 Like uncountable aspects of life, gambling has changed enormously with the rise of the internet. From online poker to sports-betting sites, virtually anyone can put money down on almost anything in just a matter of minutes from the comfort of one's home.
However, watching a roulette spin on your computer screen is certainly not as fun as being in a real casino or even watching sports on TV; however, below is a look into a few exciting options for online gambling.
VR Gaming
Live Casino has been offering people the chance to visit famed casinos around the world without leaving their houses. Virtual reality technology is the key to actually feeling there. Similar is the case of Casino VR, a free (although freemium too), multiplayer VR game where players can feel like they are sitting at an actual poker table.
However, the bet has been doubled now, as Slots Million now offers the first ever virtual reality casino experience. Users can walk around the casino, chose among more than 130 types of slot machines (yes, only slots for now… but a lot of them!) and get to gamble while living a full three-dimensional experience. But remember, bet safe!
Smart Gambling
A not-so-new gambling option on the internet are sports betting sites. These websites have made some people rich, and a lot of people poor as hell. Gamblers have reportedly bet all of their money and savings on sports events and lost.
The catch here is that betting on sports has become very easy, and, very legal. Unlike the olden days when people had to find, know and trust shady bookies, sports betting sites have opened an era of safe betting. However, "safe" is a tricky word, as it only implies that nobody will steal your money; yes, transactions are safe when made via large, well-known sites, but money can vanish in a second if you've bet on the wrong "horse."
Below are a few rules to relatively safe sports betting — which can help users curb their bets of losing all their ins.
First off, bet on sports you understand. Pretty much like stocks, it's easier to predict the result of an event if you know all the variables in play. Secondly, bet small sums of money, because, even though one big win might seem appealing, the cost of a big loss is often irrecoverable. In relation to this last point, stick to your budget and strategy: Do not scale up from betting $100 to betting $10,000 on an event or result. Finally, know when to cut your losses; losing $500 might piss you off, but the chances of losing another $500 in the attempt of recuperating the first $500 are pretty high.
Relevant Names In The Space
In addition to the companies/sites listed above, the following stocks have exposure to the online gaming world, the physical gaming space and peers.
Do you have ideas for articles/interviews you'd like to see more of on Benzinga? Please email feedback@benzinga.com with your best article ideas. One person will be randomly selected to win a $20 Amazon gift card!
Disclosure: Javier Hasse holds no interest in any of the securities or entities mentioned above.
© 2016 Benzinga.com. Benzinga does not provide investment advice. All rights reserved.